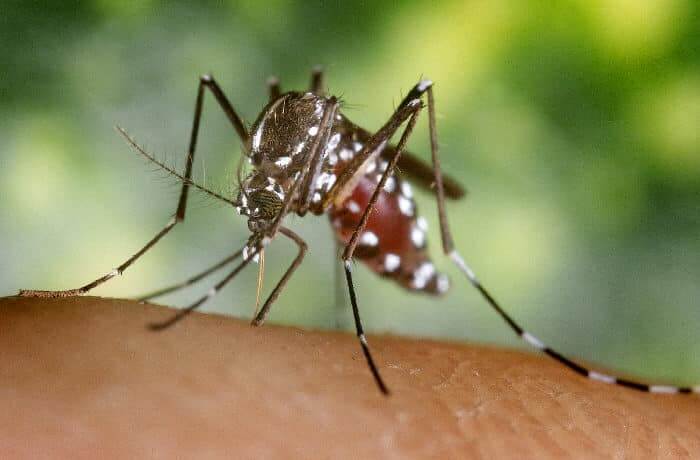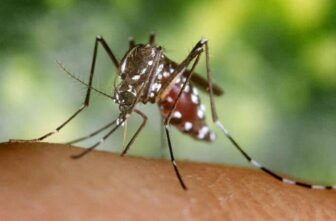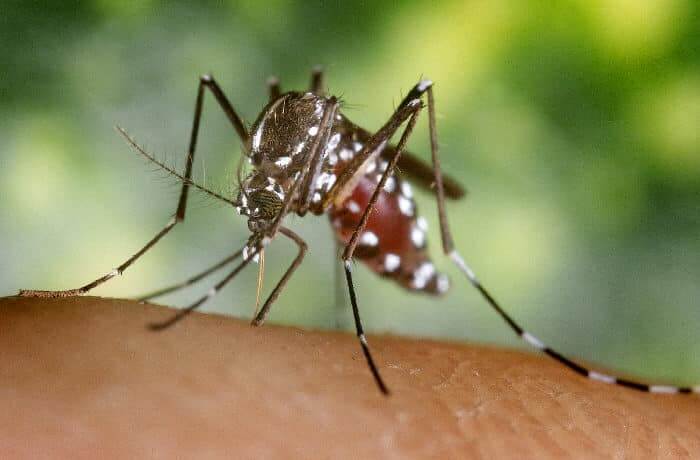 PROVIDENCE, RI – While the DEM weighs which of the next two nights to conduct aerial mosquito pesticide spraying limiting EEE spread, U.S. Senators Jack Reed and Sheldon Whitehouse urge the U.S. Centers for Disease Control and Prevention to increase assistance for Rhode Island to contain the deadly virus.
Monday night, Michael Healey, chief public affairs officer for DEM, said the agency will alert the public this afternoon on whether the second round of  spraying will be done tonight or tomorrow. RI's second round of EEE spraying will  be above the West Warwick area and a southwest section Rhode Island. Spraying schedules are weather and flight-dependent, Healey said. The spraying will not continue on a certain day if wind speed increases or if the temperature falls below 58 degrees.
While the overall incidence rate of neuroinvasive EEE is low, health officials report an increase in the number of reported cases so far this year, with the Associated Press confirming that at least twenty-one people in six states have been diagnosed with EEE so far in 2019, and five people have died from the disease, according to a joint statement from Whitehouse and Reed.
In a letter to the head of the CDC, Reed and Whitehouse wrote:  "As you know, the mosquito-carried Eastern equine encephalitis (EEE) virus has made a sudden comeback this year in the United States, and in particular, in our home state of Rhode Island.  Its unexpected spread has been rapid and deadly, with the first confirmed human diagnosis in early August and, as of September 18, three confirmed deaths nationwide from the infection.  As such, we write to request increased federal assistance for Rhode Island to help contain and combat the virus, as one of the states hit hardest by the ongoing EEE outbreak."
The senators' letter asks the CDC to apply earlier awareness and outreach strategies used to counter the Zika virus with the EEE threat.
"As you know, simple steps such as insect repellent, long sleeves, and securing window screens can dramatically reduce risk of mosquito exposure, and thus possible infection," the senators letter reads. 
In Rhode Island, the Department of Health (RIDOH) and the Department of Environmental Management (DEM) have coordinated the state's response to EEE, including testing, monitoring mosquito activity, and aerial spraying.  The agencies report that the four critical risk areas of the state that have previously been sprayed were located in northern Rhode Island (parts of Burrillville, North Smithfield, and Woonsocket); parts of Westerly, Hopkinton, and Charlestown; all of West Warwick and parts of Coventry, Cranston, Scituate, Warwick, East Greenwich, and West Greenwich; and all of Central Falls, Pawtucket, and North Providence and parts of Providence, East Providence, Smithfield, Lincoln, and Cumberland.
RIDOH's State Health Laboratories have detected EEE in six mosquito pools around the state: two from Central Falls, three from Westerly, and one from Block Island.  Additionally, one horse from Westerly and three deer (from Coventry, Exeter, and Richmond) tested positive for EEE.  Deer and horses cannot transmit EEE to humans, but they are an indication that infected mosquitoes are present in the area and people need to continue to take precautions.
"As Congress works to continue funding for further research into vector-borne illnesses, we urge your administration to allocate funding in a timely manner to support efforts to prevent the spread of EEE and expedite public awareness to protect our communities from this public health threat.  These efforts will be critical to bolster ongoing work in Rhode Island to raise awareness, treat those infected, prevent future cases, and ultimately save lives," the senators wrote.