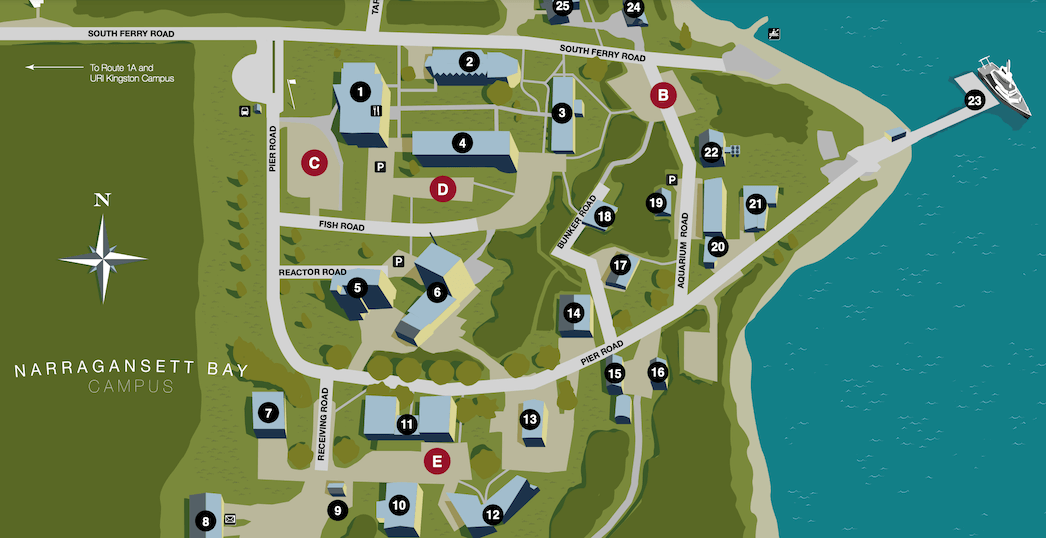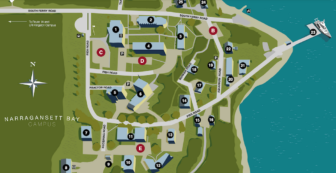 KINGSTON, RI – U.S. Senator Jack Reed is bringing Director Sethuraman Panchanathan of the U.S. National Science Foundation (NSF) to the University of Rhode Island to tour Ocean State research and meet with scientists and engineers from local colleges and universities, including CCRI.
Reed,  a senior member of the Appropriations Committee, will treat Panchanathan to a multi-stop tour fo the campus highlighting some of the dynamic and groundbreaking research being conducted in Rhode Island, Reed's office announced. In FY22 alone, NSF awarded more than $45 million in federal funding to Rhode Island-based research projects.
As head of the NSF, Panchanathan – a trained computer scientist and engineer by trade –oversees a federal agency with an annual budget of $8.9 billion that is the funding source for about a quarter of federally supported basic research conducted by U.S. colleges and universities in a variety of fields such as mathematics, computer science, renewable energy, and the social sciences.
During the tour, Reed and Panchanathan will meet with top researchers, scientists, and engineers from URI, as well as representatives from Brown University, Bryant University, Community College of Rhode Island (CCRI), Providence College, Rhode Island College, the Rhode Island School of Design (RISD), Roger Williams University, and Salve Regina University.  They will also visit URI's Graduate School of Oceanography to see a new pier that will serve as the homeport for the NSF-funded research vessel Narragansett Dawn.  Reed pushed for URI to be named the vessel operator in 2018, and as a member of the Appropriations Committee, he secured funding for the $125 million ship, which is due to arrive in Rhode Island in 2024.
"This is a great opportunity to showcase the groundbreaking work being done by researchers here in Rhode Island.  Federally funded research helps the state's economy and can jumpstart job growth," said Reed.  "NSF invests in scientific discovery, technological innovation, and STEM education.  This is an opportunity for our colleges and universities to discuss NSF research priorities and hear directly about future opportunities so they can successfully formulate proposals that lead to NSF funding."
Through his work on Appropriations, Senator Reed has been a leading backer of NSF's Experimental Program to Stimulate Competitive Research (EPSCoR) program.  EPSCoR supports research and collaboration in Rhode Island by bringing together great minds from leading public and private institutions of higher learning, including officials from: Brown University, Bryant University, Community College of Rhode Island, Providence College, Rhode Island College, RISD, Roger Williams University, Salve Regina University, and URI.
"Strengthening Rhode Island's research capacity and infrastructure is critical to economic development, spurring innovation plus entrepreneurship, and it's critical to bringing new, high-tech, science-related jobs to the state," noted Reed, who has worked to ensure Rhode Island's EPSCoR eligibility since 2004, and now Rhode Island's percentage of NSF funding is one of the highest of EPSCoR-eligible states.  Since EPSCoR launched in 2004, $88 million has been directed to Rhode Island for collaborative research projects.
Reed also helped include nearly $100 billion for NSF in the CHIPS & Science Act over five years – subject to appropriations.
To help bring new, high-tech, science-related jobs to Rhode Island, Senator Reed led efforts to include language in the CHIPS law to bolster EPSCOR.
Specifically, the Reed-backed language in the law will boost EPSCoR funding up from 12.5 percent to 20 percent of the NSF research budget over seven years.  And it will require at least 20 percent of NSF scholarship funding goes to EPSCoR institutions by 2025.  These provisions are estimated to bring an additional $1.8 billion in competitive funding to EPSCoR states over that period.