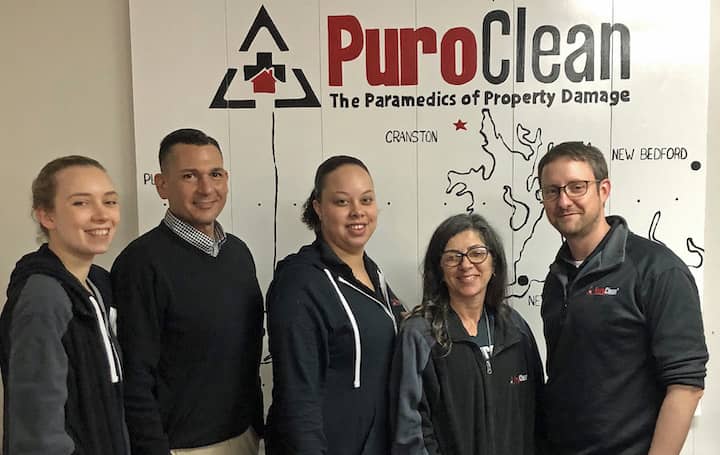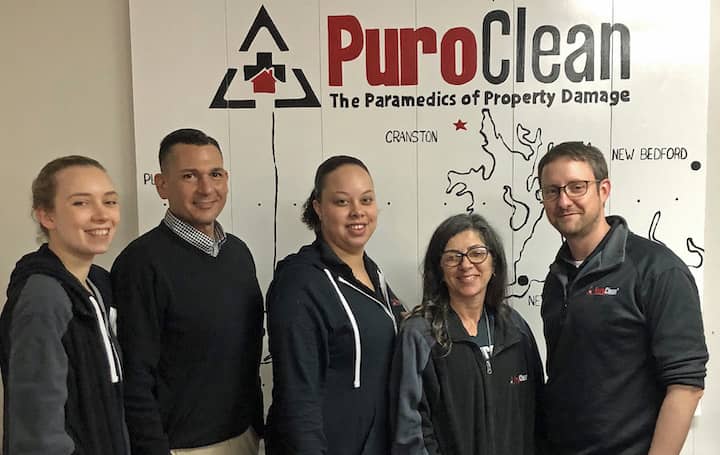 WARWICK — Christopher Sanford, local PuroClean Disaster Restoration Services owner and Navy reservist, deployed to Uganda in 2011 for 18 months, returning to a 61 percent sales dip he strove to reverse, earning the U.S. Small Business Association's 2019 New England Veteran Small Business Owner award.
As Sanford helped train Ugandan soldiers during Operation Noble Eagle as liaison for the Combined Joint Task Force-Horn of Africa in Djibouti to the US Embassy in Kampala and to the Ugandan Peoples' Defense Force (UPDF), he realized he couldn't effectively moonlight his company.
"I naively thought I could complete my Navy job during the day and work on PuroClean at night, but that idea quickly faded away. My team back home did the best they could but without me present to drive sales, our volume fell off significantly," Sanford said.
Sanford returned from his deployment and began rebuilding the business he'd started in 2007, growing sales 296 percent, said Ryan Brissette, Public Affairs Specialist at the Small Business Administration's Rhode Island office.
Sanford, an inaugural graduate of Goldman Sachs 10,000 Small Businesses Program at CCRI, said the program nominated him for the 2019 SBA Veteran-Owned Small Business award. Brissette said Sanford's perseverance, discipline and determination, characteristics he and Sanford attribute to Sanford's military experience, figured heavily in his ability to lead PuroClean's recovery.
"I think that's what really saved him in the end," Brissette said.
But Sanford also learned from his mistake in being solely responsible for the company's success. He said his deployment, and his study in the Goldman Sachs 10,000 Small Businesses program, convinced him he had to build up his employees as well as his business. So, he said, he made it a point to train his staff so they're capable of keeping the company running without him directly involved, if need be.
"He started cross-training everybody," Brissette said.
Now, "The business should be able to thrive and survive without me," Sanford said.
"They'll never be in the same situation again," Brissette said. That, he said, is the reason the SBA honored Sanford with the award.
"The perseverance aspect of it," he said.
Since achieving PuroClean's comeback, Sanford has begun volunteering with the Employer Support of the Guard & Reserves (ESGR), a Department of Defense entity tasked with maintaining supportive relationships between civilian employers and their employees that serve part time in the guard and reserves. He is currently the chair of the Rhode Island chapter.