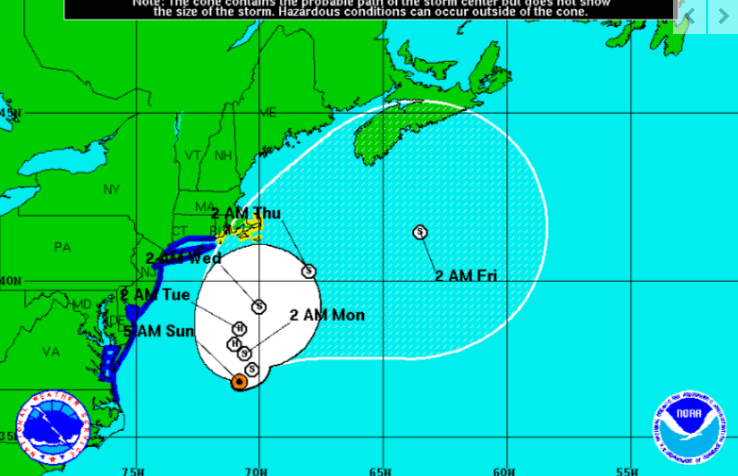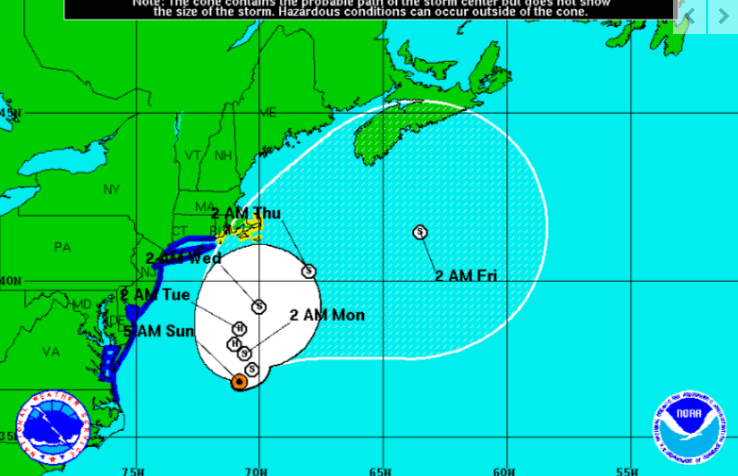 WARWICK, RI — The National Weather Service has issued a Tropical Storm Warning as Post Tropical Storm Hermine moves up the East Coast, warning of high winds and driving rain early this week.
According to the latest from the National Weather Service, the storm brings a 30 percent chance of showers in Warwick today, likely after 3 p.m. The day will be mostly cloudy, with a high near 71, and breezy, with a north wind 20 to 22 mph.
The storm system will affect the southern coast of Rhode Island and southeast coast of Massachusetts through at least Monday, according to the weather service. Since the storm is expected to stall south of New England, squalls with tropical storm force winds are expected to linger through mid-week across Cape Cod and the Islands.
Along the coast, dangerously rough surf and life-threatening rip currents will continue through mid-week at all exposed RI and MA beaches. Conditions will be most severe along the RI south coast, Block Island, easth and south-facing shorelines of Nantucket and the outer Cape ocean side from Wellfleet through Easham and Orleans to Chatham.
A few heavy downpours are possible Monday in to Tuesday across southeastern New England, though no flooding is expected.
Wind: Prepare for winds strong enough to down some trees, large branches and power lines. Expect scattered power outages late Monday.
Surge: A 2 to 3-foot storm surge is likely along the Nantucket, East and South coasts, with a 1 to 2-foot storm surge elsewhere during Monday's high tides. Coastal flooding is expected to be spotty and minor.