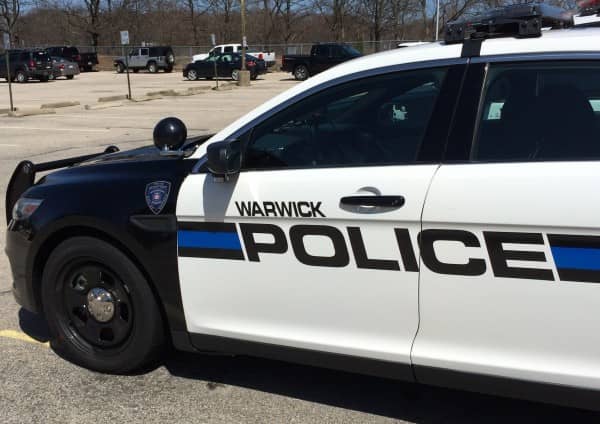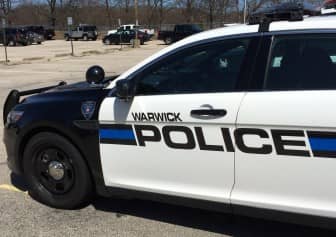 WARWICK, RI — Warwick Police arrested two men at the 27 Jefferson Blvd. Dunkin Donuts Jan. 28 at 2:25 p.m., one for possession of suboxone and heroin, the other on an obstruction charge for giving a false name.
Officer Aaron Steere was on patrol in the area of the Motel 6 at 20 Jefferson Blvd. watching the coffee shop that day when he spotted a man, later identified as Andrew Tavares, 30, of 940 Veterans Memorial Parkway, East Providence and a woman sitting outside the shop as if they were waiting for someone.
Not long after, a car, driven by a man later identified as Christopher Graves, 40, of 40 Fortin Ave., Apt. 1, Pawtucket, pulled into the lot, but not a parking space, blocking a portion of the lot. A few moments later, Tavares walked to the car and got in the passenger's front seat. A few moments after that, the woman walked over and got in the back seat of the car.
The car exited the lot, making a left-hand turn to head north on Jefferson Boulevard, and Steere pulled the car over in front of the Motel 6.
Steere spoke with the driver and passengers, identifying each of them. Tavares identified himself as Craig Cummings, which Steere later learned was not correct. Steere also learned that the registration had been suspended, requiring a tow of the vehicle from the scene.
The tow also required an inventory of the vehicle, which turned up two needles containing what Steere suspected was heroin, and five prescription suboxone pills prescribed to Tavares. During the search, Tavares told the officer his actual name.
Steere arrested Graves for possession of a controlled substance, and Tavares for obstruction in failing to give his actual name to the officer. The officer transported the pair to Warwick Police Headquarters, 99 Veterans Memorial Drive. Graves was held to appear before a bail commissioner. Tavares was released on a District Court summons.