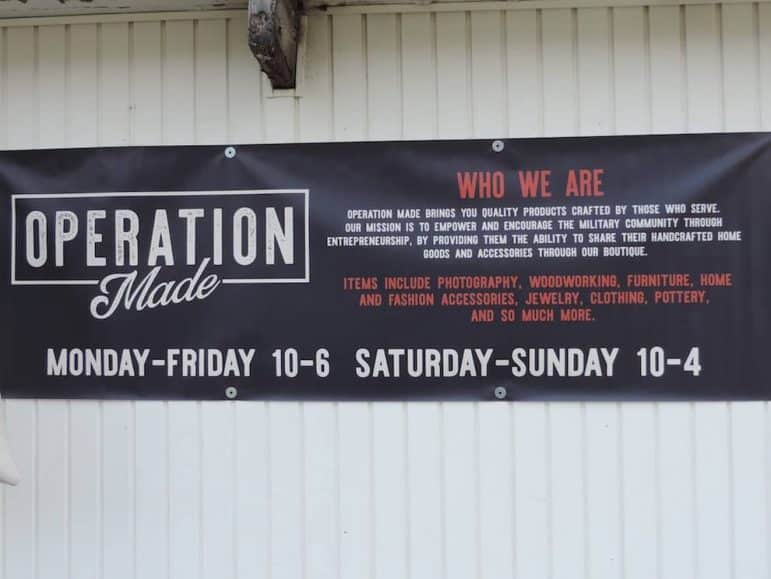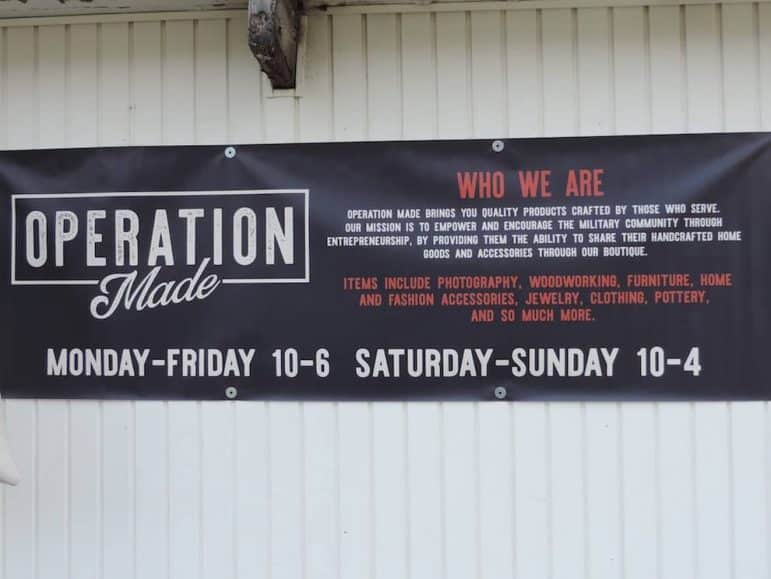 WARWICK, RI — Operation: MADE, a gift shop selling veteran-crafted crafts and art, celebrated its grand opening Monday at 1050 Tollgate Rd, in Warwick, just in time for the end of a long Veterans Day weekend.
The shop's mission is to empower and encourage the military community through entrepreneurship.  The shop provides veterans the opportunity to share their handcrafted home goods and accessories through their boutique, according to the business.
"Our gift shop shares a collection of artisan goods  for those want to support the brave men and women who have supported our nation and our freedom.  Items include photography, woodworking, furniture, home and fashion accessories, jewelry, clothing, pottery, and so much more," the shop notes on its Facebook page.
Lincoln Smith, veteran and Lakewood Baptist Church member, visited the shop Monday with his camera, but he'll be returning with prints.
" I will be putting some of my photography in to sell," Smith said.