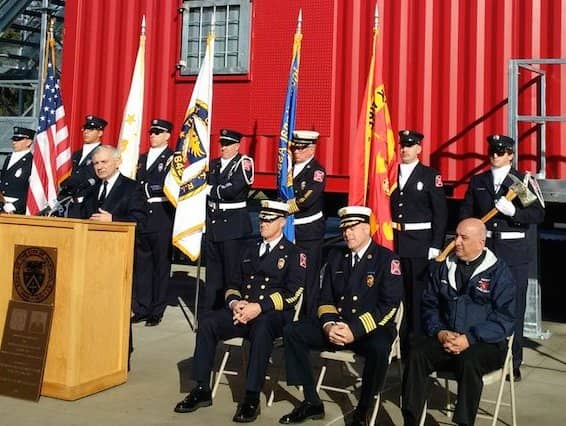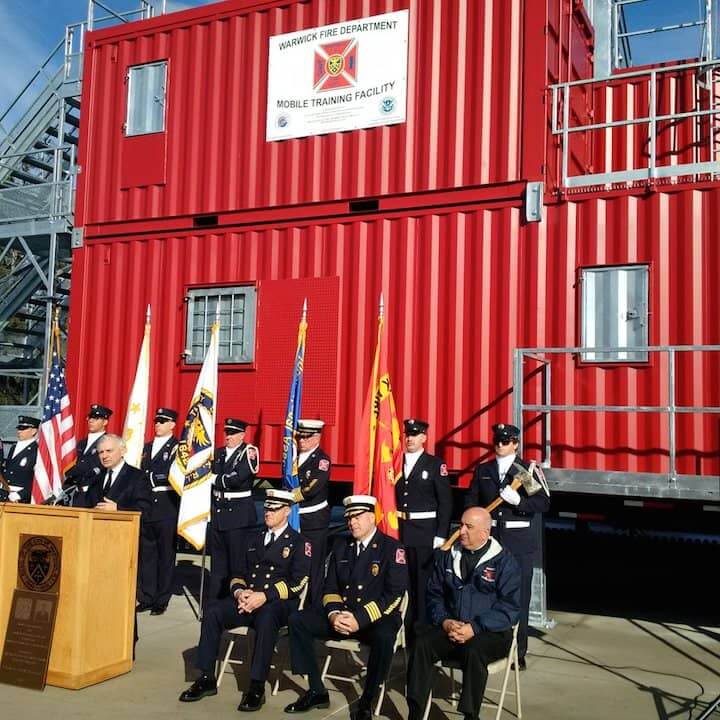 Warwick, RI — City and Congressional officials dedicated Warwick Fire Department's new training tower to late Battalion Chief Richard Erban Friday morning at Station 8, 1651 Post Road.
The tower will allow city firefighters  to better prepare to respond to building collapse and other industrial accident calls. The dedication in Erban's honor is a fitting one, as training was a big part of the late Battalion Chief's life, according to a release from Mayor Scott Avedisian's office.
Erban began his career with the Warwick Fire Department in 1966, and was promoted to Battalion Chief in 1988. The Chief ran the training department for many years, so when it came time to dedicate the new training tower, he was the unanimous choice.
Erban's son, Jason Erban, is a firefighter at Station 8 and part of the grant team who worked to secure federal funding for the department. The $894,989 federal Assistance to Firefighters Grant allowed for installation of new sprinkler and alarm systems, as well as the training tower.
Mayor Scott Avedisian, U.S. Senator Jack Reed, U.S. Representative James Langevin, Fire Chief Armstrong, Asst. Chief McLaughlin, City Councilman Joseph Solomon, Council Woman Camille Vella-Wilkinson, State Rep. Joseph Solomon, Jr., Fr. Marciano, and members of the Erban family attended the dedication Friday.
The training facility will be available for other cities and towns to utilize.