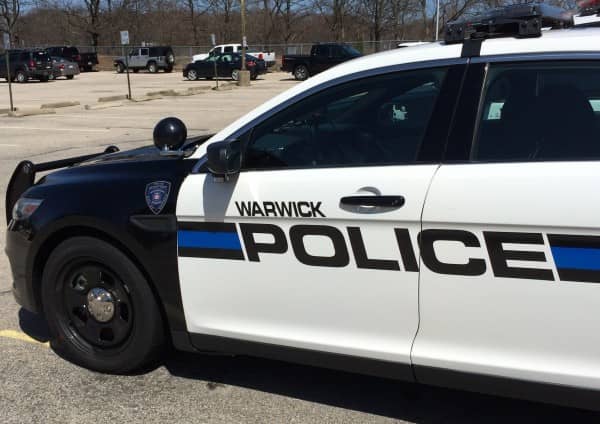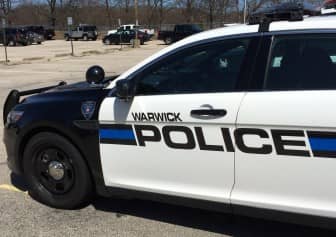 Warwick, RI – Officer Manuel Pacheco was called to the North Fair Street area for a report of three juveniles attempting to take a bicycle from a yard, finding another trio entirely, arresting two on outstanding warrants May 21 at 7 p.m.
When Pacheco arrived on North Fair Street, he found no sign of the trio, but as he was travelling south on Narragansett Parkway, he saw three men riding bicycles toward him, according to the officer's report.
Pacheco questioned the men, identifying Jason Fernandes, 29, of 12 Oak St., Cranston, and Jose Calderon, 27, of 76 Miller St., Apt. 3, Providence, and a third 28-year-old man.
Fernandes had an active bench warrant for his arrest for failing to appear on a reckless driving charge. Calderon had an outstanding bench warrant.
Pacheco checked with the person who'd called in the original report, determining the young men he was questioning were not the ones he'd started looking for, the officer reported.
Officer Christopher Lo also arrived at about that time.
Pacheco informed Calderon of the warrant, and asked him to step off his bicycle. Instead, the man threw his bicycle at the officer and ran north down Narragansett Parkway.
Lo, who was closest to him, chased after the man. Pacheco quickly gained custody of Fernandes and placed him in his cruiser.
Lo radioed to tell Pacheco that Calderon was headed toward the Aspray Boat House. Pacheco drove to that location, got out of his cruiser and walked around the north side of the building. As he did, the officer saw Calderon approaching from around the south side of the building.
Pacheco ordered him to stop and get on the ground, but Calderon ran into the water instead. Pacheco managed to catch the man after wading into the water about chest deep, then dragged him to land as he struggled and continued to resist the officer's arrest, according to the report.
Pacheco was able to make the arrest with the help of two other officers who arrived to assist.
Pacheco arrested Calderon on two outstanding warrants from Sixth District Court after learning of the second warrant for his arrest. Fernandes was arrested on a bench warrant from Third District Court.
The officer's Iphone was irrevocably damaged from getting submerged during the chase.