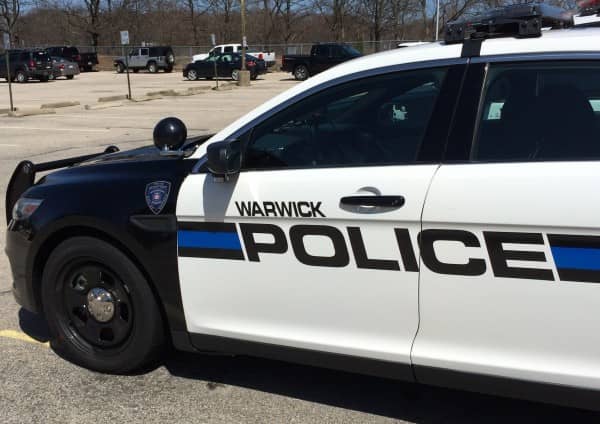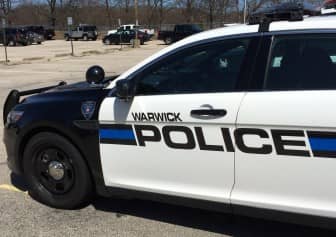 WARWICK, RI — Warwick officer David Waddington was patrolling the area of Gillooly Drive when he spotted a man in the driveway at 235 Parkside Drive speaking to a woman in a Honda CRV with heavy front end damage, ultimately arresting the woman on cocaine possession and DUI charges.
Waddington had heard, then followed, the sound of a revving engine to Parkside Drive where he found the man and woman, later identified as Eden Rose, 27, of 149 Home Ave., Providence, talking. In addition to the front end damage, Waddington noticed a car in front of the CRV had been struck and pushed into a fence in the front yard.
As Waddington spoke with the man and Rose, he noticed she appeared to be attempting to hide something in her waist band. Waddington asked her to get out of the CRV, according to the report. As she did, she continued to reach for her waistband, and the officer asked her to stop reaching for her waist, and to keep her hands in plain sight.
Rose replied that she was attempting to keep up her pants, and continued adjusting her waistband, the officer reported. Waddington seized her her left arm and swung her onto the front of his cruiser to detain her. Rose responded by swearing at the officer, telling him to get his hands off her and treat her like a lady, Waddinton reported.
Waddington searched Rose, finding a large amount of small bills and small plastic bag of pills. The man with Rose said he believed the pills were Molly. Waddington called for a female officer from the Providence Police Department to aid with searching the woman. A female officer responded and searched Rose, finding a pill bottle containing crack cocaine.
Waddington decided Rose's jerking eye movements dilated pupils and inability to sit still made taking her to Kent Hospital for an evaluation prudent. At the hospital, Waddington charged Rose with DUI, blood alcohol unknown, and with felony possession of cocaine. He also charged her with driving with an expired license, and cited her for refusing the blood alcohol test.
Rose was held for a hearing with the bail commissioner.