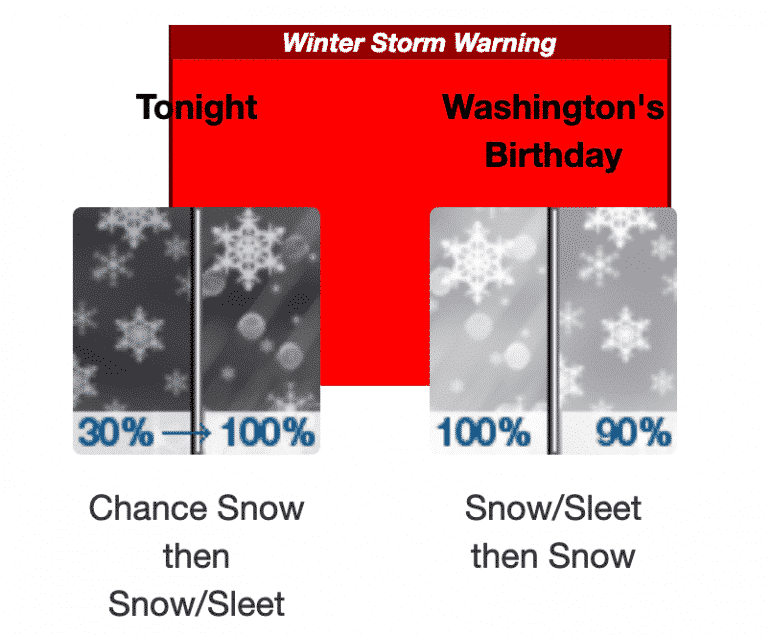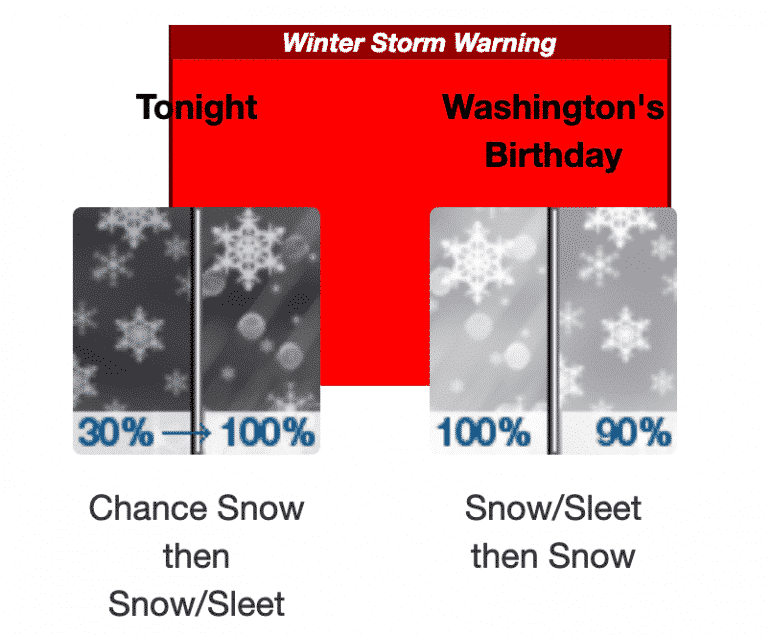 WARWICK, RI — The National Weather Service has issued a Winter Storm Warning for the area starting at 11 p.m. Sunday and lasting through 10 p.m. Monday, advising of heavy snow through mid-morning, creating a hazardous commute.
The NWS predicts a total of 4 to 7 inches to fall during the storm,  causing slick roads and poor visibility. Generally lighter snow will linger later in the morning and afternoon, but pockets of moderate snow will still be possible especially across the southeast Massachusetts coast.
The service predicts a low temperature of around 27, with a south wind around 5 mph, becoming light and variable in the evening. The total nighttime snow and sleet accumulation should be 2 to 4 inches overnight.
During the day Monday, NWS advises residents to expect snow and sleet, becoming all snow after 7 a.m., with a high near 32. There will also be a Northeast wind around 8 mph becoming north in the afternoon. New snow and sleet accumulation of 1 to 3 inches is possible.
The NWS advises that if you must travel, keep an extra flashlight, food and water in your vehicle in case of an emergency.