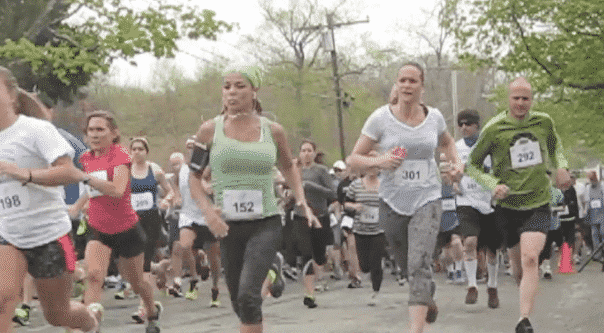 Mother Nature held back the rain on Saturday morning, May 10, for the 2nd Annual Rocky Point 5 (PHOTOS), held on Warwick Neck.
By the end of the road race, the sun was even poking through a bit as runners, walkers, and their supporters gathered to recognize the winners at Warwick Neck School.
Officially, Katie Moulton set a new course record with a 17:51.1, according to the full results posted on the Cool Running website. Jackie Jackman took runner-up in the women's division at 20:43.8, with Joy Younkin finishing third with a time of 21:46.1.
Norman Bouthillier repeated as men's champion, completing the 5K in 18:08.6. Robert Corsi clocked in at 18:33.6, and Will O'Connell rounded out the top three with an 18.46.5