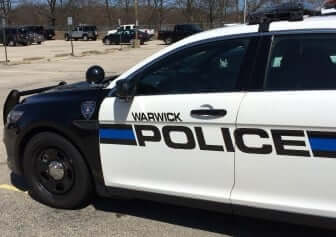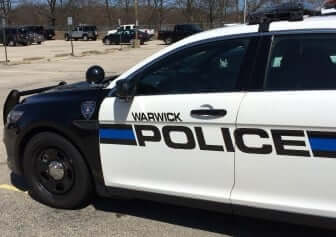 WARWICK, RI — The driver of a green 2005 Hyundai Santa Fe on Jefferson Boulevard Sept. 10 at 9:17 a.m. didn't have a front license plate, a current temp plate or registration, but she did have illegal drugs, Ecstasy, clorazapate and amphetamines, some of which she was sitting on.
Officer David Boardman noticed the Santa Fe thanks to the lack of front plate, and also noted the driver, later identified as Briana Delgado, 31, of 14 Manilla St., North Providence, was not wearing a seat belt. He ran a check on the registration, fpund the additional issues with the car's paperwork, and pulled Delgado over at the Mobil station, 15 Jefferson Blvd.
As he identified and spoke with the driver, Boardman reported she was very anxious and moved around in her seat frantically, "As if she were crawling out of her skin," according to the officer's report. She clenched her fists, flailed her arms, touching her chest and legs and moving her feet rapidly, according to the officer's report. He also noted she was sitting on a plastic bag filled with orange pills. She told Boardman the pills were Adderal.
A search of the Santa Fe turned up several bags of drugs, which were later identified as Ecstasy, 11 grams, $200; Clorazepate, 3 grams, $25; and 34 grams of amphetamines, worth $300.
Boardman transported her to Warwick Police Headquarters, 99 Veterans Memorial Drive, Warwick, where she was charged with one felony count of possession of a schedule 1-V drug and three misdemeanor counts.