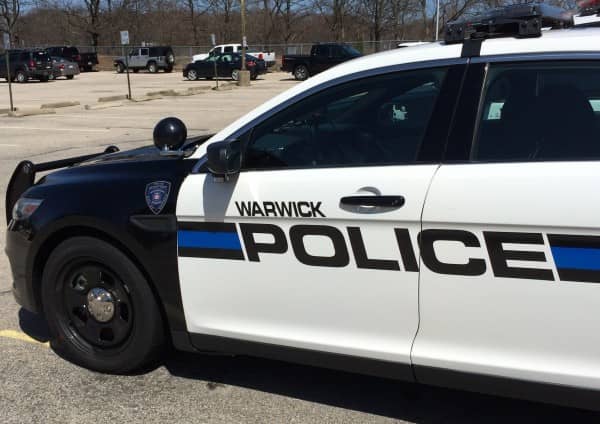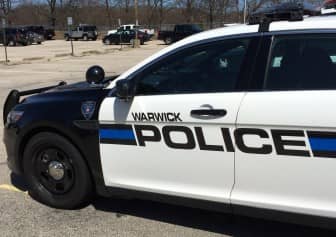 Warwick, RI  – A Warwick Officer stopped a Mercedes carrying five women on Main Avenue after noticing they weren't wearing seatbelts Dec. 13, arresting one passenger for possession of crack and heroin.
Officer John Curley was patrolling in the Greenwood Bridge area at about 3:46 p.m. when he saw the silver 2003 Mercedes turn left from Jefferson Boulevard onto Main Avenue, noting the safety violation. He pulled the car over at Sam's Food Mart on Main Avenue.
The driver, Melanie Baither, 27, of 575 S. Main St., Woonsocket, did not have a driver's license, according to Curley's report. She also seemed suspicious to him, Curley wrote, and refused to tell him where they had been coming from.
Inside the Mercedes, Curley and another officer responding to the stop discovered a purse filled with several uncapped syringes. The occupants were taken from the car, and Curley called a K-9 unit, Officer John Wells and canine Fox, to help search the vehicle.
Fox found several indications of narcotics inside the car, according to Curley's report. A search of all the women turned up uncapped syringes in all their purses.
Curley asked one woman, Jessica Lemere, 25, of 6 Snowdrop Ln., Litchfield, NH, if there was any contraband in the car or on her, but she refused to answer.
Lemere answered after Curley asked again, admitting to holding drugs in her bra. Curley asked her to remove the drugs, which she did, producing $40 of heroin and $20 of crack cocaine. The drugs were packaged in separate baggies wapped in cigarette wrappers.
A search also turned up 3.5 grams of marijuana under the front seat of the car. One of the women, Jessica Dyer, 25, of 34 Providence St., West Warwick, admitted it was hers.
Curley issued Dyer a citation for possession of marijuana. He also issued Baither violations for driving without a license and for operating a vehicle without using seat belts.
Lemere was arrested and charged with two counts of possession of narcotics. She is scheduled to answer the charges Jan. 5 at Kent County Courthouse, according to state court records.