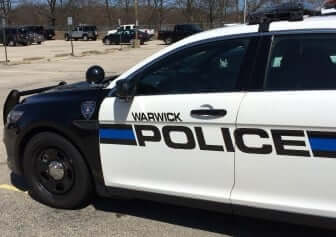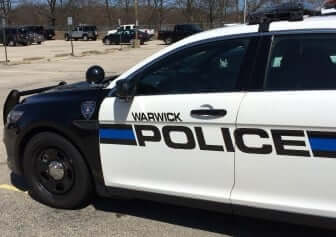 WARWICK, RI  — A driver's near-miss of a WPD cruiser as she drove a blue 2006 Chrysler Sebring away from Extended Stay on Metro Center Boulevard June 4 at 9:58 p.m. resulted in her arrest 1.5 miles away near Car Max on Rte. 2 on for clonozepam possession.
Officer Richard Odell pulled into the Extended Stay lot as the Sebring left. The Chrysler nearly hit his cruiser as it passed, according to the officer's report. He radioed Officer David Boardman, who stopped the Sebring north of Car Max.
Boardman spotted the Sebring as it pulled onto Rte. 2 from West Natick Road in a wide turn, noting its driver's side headlight was out. He followed the car as it passed Car Max, swerving sharply and nearly striking the curb there before correcting. He pulled the car over and checked its plates, finding the registered driver, Jessica Massarone, 38, of 1255 Smith St., Apt. 2nd, Providence, RI had several outstanding warrants for her arrest.
Boardman confirmed the driver's identity and asked her about her destination. Massarone said she'd been leaving Extended Stay where she had brought food to a friend. As they spoke, Boardman noted she was attempting to hide syringes from view.
Odell caught up with Boardman, informing him of the near-miss between the cars earlier. The officers asked Massarone to step from her car after confirming the warrants, one from North Kingstown and the other from North Providenc
A search of her car turned up a prescription bottle with the label removed containing what was later identified as clonazepam, a Schedule IV narcotic. She was not able to produce a prescription for the drugs. Massarone also told Odell she had used and smoked benzos earlier that night, according to the report.
Boardman arrested Massarone on the warrants, and also charged her with possession of clonazepam.  Ronnie's Towing was called to take the Sebring from the road. Boardman transported Massarone to Warwick Police Headquarters, 99 Veterans Memorial Drive, where she was also cited for lane violations and issued a warning for the broken headlight.