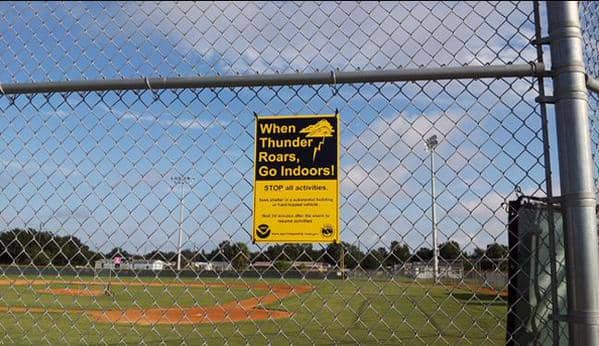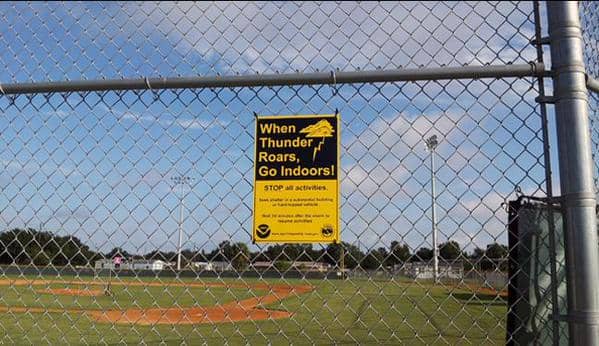 UPDATE 4:14 p.m.:  The National Weather Service has now added a tornado watch for the area to their severe thunderstorm forecast for Tuesday.
A watch is a notice that a particular weather event could take place. A warning is a notice that the event in question is occurring or imminent.
The warning is in effect until 11 p.m. Tuesday.
You can check an animated radar map of the severe weather moving through the area at radar.weather.gov.
Safety rules to follow during a tornado from the RI Emergency Management Agency:
 Signs that a tornado is approaching:
Look for the following danger signs: dark, often greenish or yellowish sky; large hail; large, dark, low-lying clouds; or a loud roar (like a freight train).
If you are inside a building:
1. Go to a designated shelter area or to the lowest building level (i.e. a basement).
2. If there is no basement, go to the center of an interior room on the lowest level of the building.
3. Get under a sturdy table and use your arms to protect your head and neck. If you are in a trailer or mobile home: Get out the trailer/mobile home and go to the lowest floor of the closest building.
If you are outside:  
1. Get into a car and drive to the closest storm shelter.
2. If you cannot get to a storm shelter, stay in the car with your seatbelt on.
3. Cover your head with your hands
For more information on what to do after a tornado, visit RIEMA's tornado preparedness information page.
Warwick, RI – The National Weather Service warns that severe thunderstorms are likely this afternoon after 1 p.m., bringing large hail, damaging winds, and heavy rain.
The NWS forecast for the Warwick area calls for rain throughout the day once the storms begin. A severe thunderstorm watch is also in effect until 4 p.m.
Depending on the amount of sunshine the area receives ahead of the cold front involved, the NWS reports the thunderstorms could bring damaging straight-line wind gusts of up to 70 mph, and hail. Heavy rain may cause brief street flooding in low areas.
The highest chance for severe weather occurs between 2 and 8 p.m. along the line between Providence and Boston, and northwest of that line, according to the warning.
Power outages and downed trees are likely during the storms. The NWS also reports there is a slight risk of a tornado.