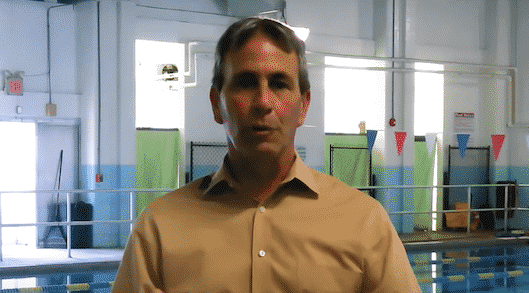 WARWICK, RI — Mayor Frank Picozzi has announced the McDermott Pool reopening  is happening Monday  at 9 a.m. during his weekly address posted to Youtube.
During the McDermott Pool reopening,  Picozzi, along with the Director of Parks and Recreation, will be on hand at the 975 Sandy Lane location to answer questions about why the pool was shut down, repairs done to the pool, a new, modified reopening schedule, and  capacity limits for the facility.
Prior WarwickPost.com coverage of McDermott Pool repairs
Entry to the pool will be free to Warwick residents for one month starting Monday. The city will also honor pool passes that were unused due to the COVID-19 pandemic and closure of the pool.
"We don't have the personnel or the lifeguards to keep it open the old hours, so we're going to ease back into it, kind of, test the waters, if you will," Picozzi said while announcing the re-opening in his weekly video address.
Picozzi noted a lot of effort and resources had been invested in making the pool a reliable community resource.
"It should remain open now, until forever," Picozzi said.