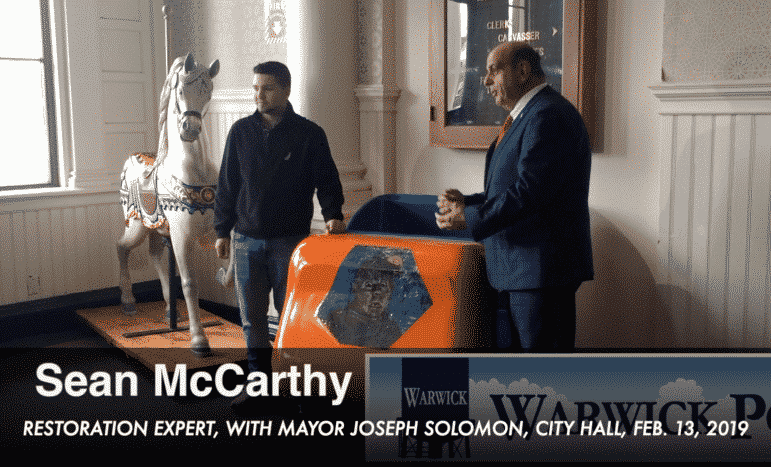 WARWICK, RI — Sean McCarthy approached Mayor Joseph Solomon with a proposal to restore several cars from Rocky Point's House of Horrors in June, and won the job.
On Feb. 13, McCarthy and Solomon showed off the result of his months of hard work at Warwick City Hall, and talked about their future plans for restoration of the remaining cars in the city's care.
McCarthy also spoke in length about the cars, which carried Rocky Point patrons through the famed attraction known as the House of Horrors.