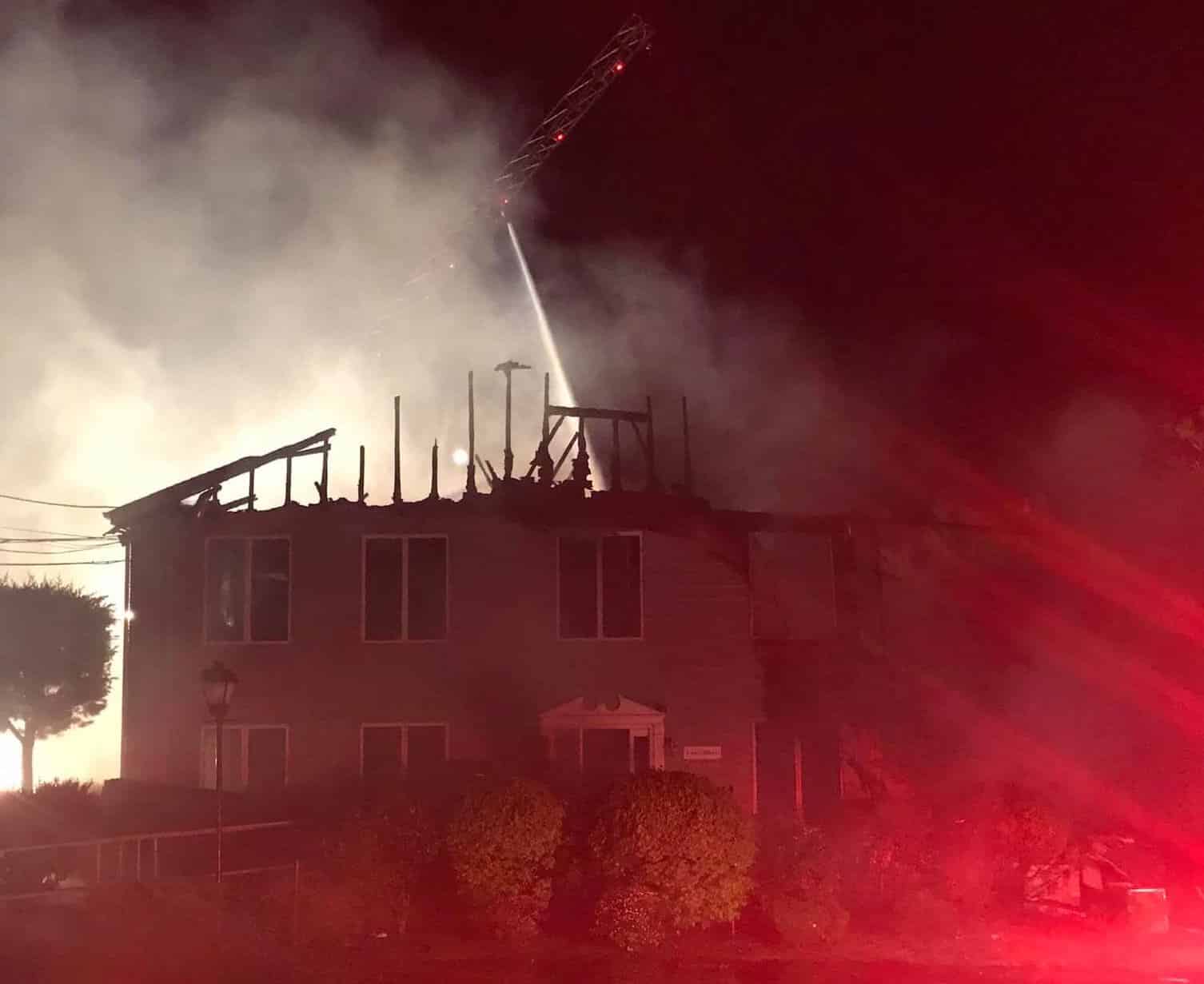 WARWICK, RI  — Mayor Frank Picozzi and RI Speaker Joseph Shekarchi are praising Warwick firefighters who put out a blaze that damaged the speaker's office off Bald Hill Road Tuesday night, preventing further damage.
"There was a big fire tonight off Bald Hill Rd. It was an office building. There were no injuries but the building was completely destroyed," said Picozzi posting on Facebook about the fire. "The WFD did a tremendous job of putting down the fire and preventing it from spreading to other buildings."
The fire had struck Shekarchi's law office at 33 College Hill Road Suite 15-E. 
"I left the State House well after 9 p.m. because of a late legislative session and had arrived at my Warwick home around 10," Shekarchi said, "I was on the phone with Mayor Picozzi discussing Warwick issues when he learned that my office building was on fire.  I immediately went to the scene."
Shekarchi said the fire will not impact any issues affecting Warwick.
"I am in the process of sorting out all these details and I hope to secure a temporary site in the near future.  There are no Warwick issues that will be impacted because this fire was at my private law office."
Shekarchi added his own praise to the firefighters of the Warwick Fire Department, with the aid of Warwick Police, for their efforts to fight the fire and limit damage in the city.
"I thank the Warwick fire and police departments and the state fire marshal's office for their excellence and professionalism.  I am so grateful no one was in the building and that there were no injuries sustained in fighting the fire.  I have no idea about the cause and don't want to speculate.  I will let the professionals do their jobs."