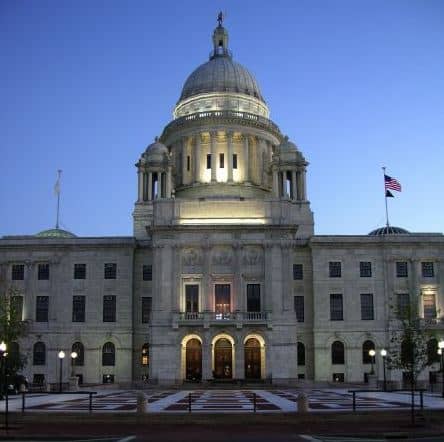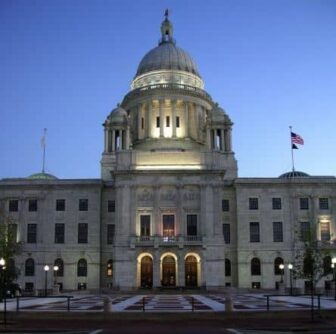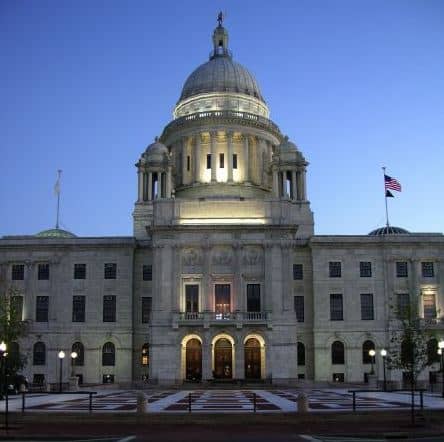 Editor's note: The following information was reported by the Legislative Press and Public Information Bureau.
STATE HOUSE – The General Assembly has approved legislation legalizing, regulating and taxing adult recreational cannabis use in Rhode Island, sending the bill to Gov. Daniel McKee.
The legislation (2022-S 2430A, 2022-H 7593A), sponsored by Sen. Joshua Miller and Rep. Scott A. Slater, decriminalizes the sale and possession of up to 1 ounce of cannabis for those age 21 and up, with no more than 10 ounces for personal use kept in a primary residence. It would also allow Rhode Islanders to grow a small amount of their own cannabis at home.
Following testimony and months of discussion on the bill, legislative leaders and the sponsors amended it to provide automatic expungement of previous convictions for cannabis possession by July 1, 2024, push the start date of legalized adult recreational sales from Oct. 1 to Dec. 1 and eliminate the current fees charged to patients and caregivers for registration in the state's medical marijuana program, among other changes.
The legislation establishes a 10 percent state cannabis excise tax that will be imposed in addition to the 7 percent sales tax, plus a 3% local tax for the municipality where the sale takes place.
"The reality is that prohibition does not stop cannabis use. Since Rhode Islanders can already access cannabis just across the state border or on the illicit market, we experience all the challenges without any of the safeguards or resources that our neighboring states have. With this bill, we are ending prohibition in a way that is safe, keeps revenue in Rhode Island, and is as fair and equitable as we can possibly make it. This bill has been years in the making, and is a collaborative effort to address concerns about protecting medical use, ensuring fair governance and recognizing that we cannot make this transition without taking action to make whole the communities and individuals who have been punished for decades under prohibition," said Senator Miller (D-Dist. 28, Cranston, Providence), chairman of the Senate Health and Human Services Committee.
"I thank all the advocates, stakeholders, staff and especially Representative Scott Slater, who has worked tirelessly on this issue for the past decade," said House Speaker K. Joseph Shekarchi (D-Dist. 23, Warwick). "The bill represents a strong foundation from which to build the safe, equitable regulation of cannabis for adult use. We are proud that this legislation prioritizes the participation of people most impacted by the past enforcement of cannabis laws both through automatic expungement and the creation of a licensing structure based on social equity."
Said Senate Majority Leader Michael J. McCaffrey (D-Dist. 29, Warwick), "This is a truly momentous day for Rhode Island. I'm deeply grateful to Senator Miller for his years of hard work and leadership on this issue, and I'm incredibly proud to have been part of reaching this point. I also want to thank President Ruggerio for his support throughout this process. Ending cannabis prohibition helps us right past wrongs while creating new opportunities for all Rhode Islanders. This is the right move, at the right time, for our state."
Under the bill, a three-member Cannabis Control Commission will be appointed by the governor with input from the Speaker of the House and approval from the Senate. That commission will be assisted by a Cannabis Advisory Board and the existing administrative Office of Cannabis Regulation within the Department of Business Regulation. That office will handle the transition to legal recreational use, including issuing hybrid licensing to existing compassion centers and cultivators.