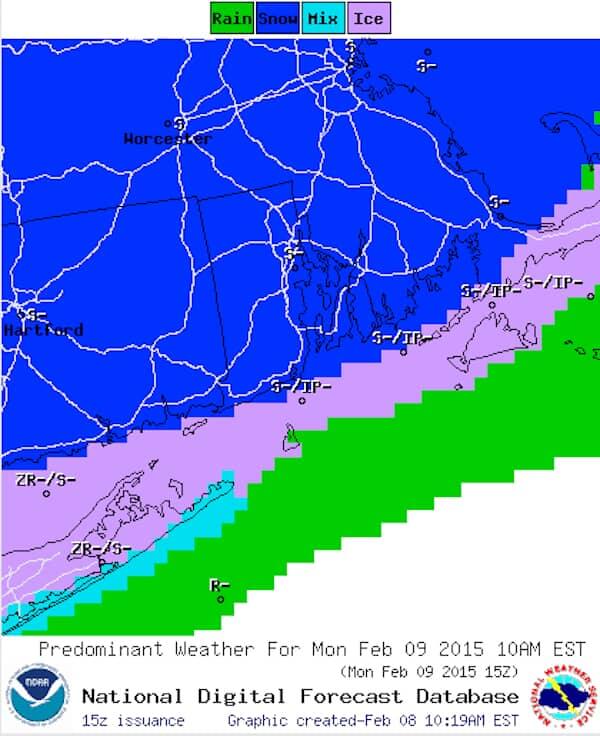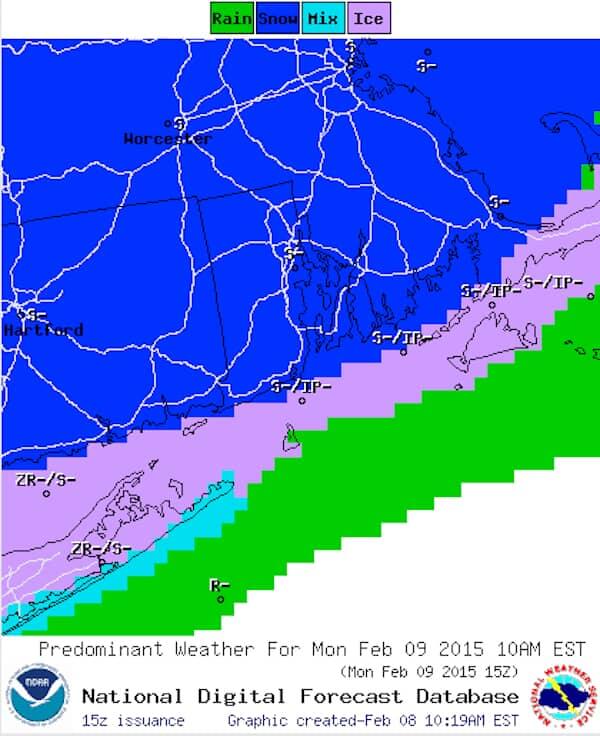 Update, Feb. 8, 9:18 p.m.: Johnson & Wales: Monday classes cancelled. Essential Employees Report
Update, Feb. 8, 7:39 p.m.: Warwick Public Schools are among a number of closures announced early Sunday night:
Warwick Public Schools are Closed

Monday, Feb. 9

Kent YMCA School's Out-Warwick: Closed

Tomorrow

/No AM/PM OST

on Monday

NE Inst. of Technology: Day and evening classes canceled; All campuses closed on Monday
Check out the Warwick Post Storm Center for more updates.
Original post, Feb. 8, 11:28 a.m.:

Warwick, RI — Another potent winter storm is expected to move through the area during the day Sunday and through Monday, the National Weather Service reported.
The weather system — dubbed "Marcus" by The Weather Channel — could bring up to 12 in. of fresh snow to Warwick and the surrounding communities before winding down late Monday night.
On Sunday morning, Feb. 8, the Warwick Department of Public Works issued a parking ban in effect until further notice, as reported by the Rhode Island Broadcasters Association Closings website.
Update, Feb. 8, 6:50 p.m.: The Warwick School Department announced no school for Monday, Feb. 9.
Make sure you're signed up for text alerts from the Rhode Island Broadcasters Association. You'll get emergency notifications (including school closings and delays) direct to your phone or email.
The NWS forecast for the storm calls for snow showers to develop Sunday afternoon and intensify overnight, with accumulations of 3 to 7 in. possible through Monday morning. Temps are expected to fall into the low 20s with winds of 9 to 14 mph.
Snow will continue during the day on Monday, with 2 to 4 in. expected during daytime hours and another 1 to 2 in. falling at night, the weather service reported, with wind speeds reaching 17 mph with higher gusts possible. A chance of snow will remain through Tuesday morning.
As of 11:30 a.m. Sunday, most flights at T.F. Green state airport were on time. Click here for updated arrival and departure information.
Watch Warwick Post for updates on closings and delays as the storm moves through the area.