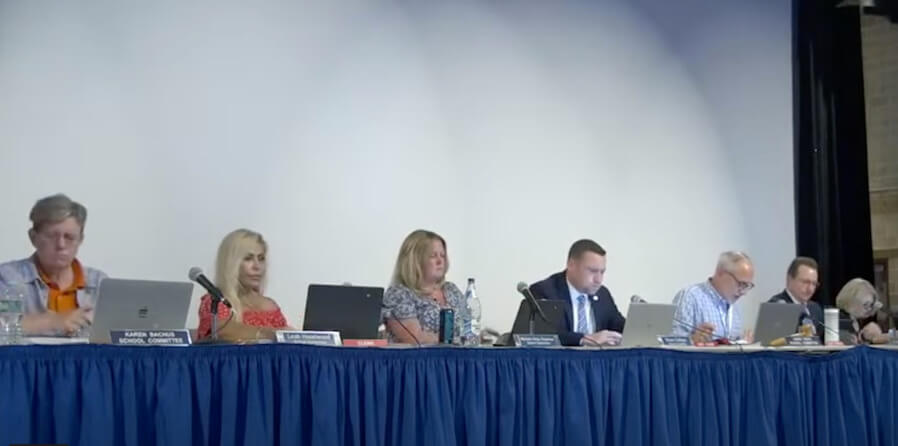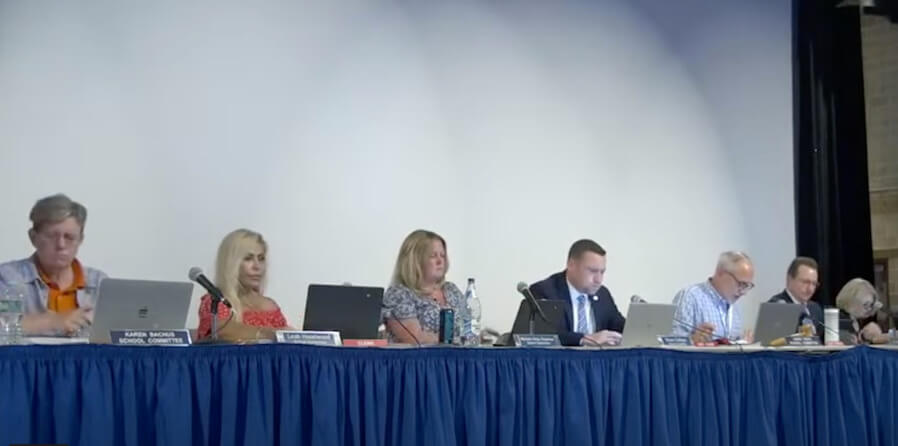 WARWICK, RI — A number of school renovations are nearing completion, according to Stephen Gothberg, the Director of Buildings and Grounds, during Tuesday's school committee meeting at Warwick Veterans school.
The full Aug. 8, 2023 School Committee meeting is visible on the Warwick School Committee's YouTube page.
Last April, the committee authorized Gothberg and the building committee to address HVAC renovations on three elementary schools deemed to be in the "worst" condition – Greenwood, Oakland Beach, and Holliman. The total cost of the repairs will be a total of $19.4 million. Holliman and Oakland Beach will cost $7.5 million each. Greenwood will cost $4.4 million.
Gothberg said boilers at those three schools, along with the ones at Hoxsie, Norwood, and Wyman Elementary schools were failing and needed to either be replaced or repaired. The initial estimates for the repair work for the six elementary schools were issued in 2019. Due to inflation and escalation, the costs increased significantly, according to Gothberg.
Gothberg also provided an update on renovations to Sherman Elementary School and Winman Middle School. The buildings are getting new floors, new bookcases, sinks, closets, drop ceilings in stairwells, and whiteboards.
Due to a delay caused by supply chain issues, special hurricane-proof windows will be late in arriving for Warwick Neck. Gothberg said work to install them will be done nights and on weekends.
New playgrounds for the elementary schools should be completed by mid-October, Gothberg noted.
Committee chairman David Testa praised Gothberg for his professionalism and noted Gothberg had taken on a "monumental task."
"It's a two-person office," Testa explained. "There's 30-plus projects totaling tens of millions of dollars, all being overseen by one person. I couldn't be  more grateful to anyone than I am to Mr. Gothberg, and his ability to oversee it, and his ability to crack the whip with some of the vendors."
The school committee approved a slight increase in salaries for substitute teachers for the 2023-2024 school year.
"These rates are higher than our pre-Covid rates, but lower than the COVID rates," said Director of Human Resources Kim Ruggieri in a July 31 letter to Superintendent Lynn Dambruch.
"The grant funding we received during the pandemic is no longer available. The amount paid to substitutes in the 2022-2023 school year exceeded the budgeted amount in the FY23 budget by a substantial amount."
"At the time we built the FY24 budget, we did not have the final figures so the same amount was carried over. Therefore, in an effort to remain competitive yet fiscally responsible, I am proposing the following substitute rates for FY24 that include the same increase as the corresponding union."
For non-certified teachers, the salary for the first 30 days will increase from $130 to $132 a day. For days 31 through 135, the salary will jump from $150 to $152.
For certified teachers, the salary for the first 30 days will increase from $150 to $152 per day. For days 31 through 135, the salary will jump from $175 to $177.
For WISE substitute teachers, the daily hourly rate will go from $15 to $15.25. The same pay rates will apply to bus monitors and lunch aides.
"We wished they could be higher," Ruggieri said. "I think it's a great place to start."
For the 2023-24 school year, which begins on Sept. 6, the district will welcome 92 new staff members including 7 new administrators, 67 new teachers and 18 new teachers assistants. New administrators include:
Jeff Goss – Principal of Warwick Veterans Middle School.
Matthew Yates – Principal of Oakland Beach Elementary School.
Ryan Rafanelli – Principal of Wyman Elementary School.
Erick Pagan – Principal of Lippitt Elementary School.
"I look forward to working with all of you," Dambruch said.