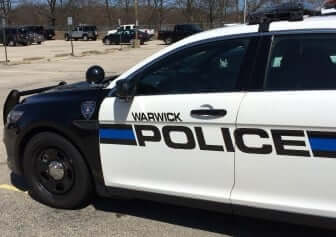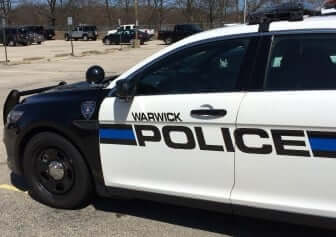 WARWICK, RI — Warwick Police responded to Vanda Restaurant at 1 Centerville Road May 7 at 2:45 p.m. for a report of a man kicking at the rear door of the building, issuing a no-trespass order for the 31-year-old Warwick man.
As officers responded to the initial call, described as a disturbance, dispatch elaborated that a man was apparently kicking at the restaurant's back entrance. The man, later identified as Franco Marrafino, 31, of Warwick, left the back entrance of the building, got into his black 2013 Range Rover and drove out of the parking lot toward the Centerville Road roundabout, according to the caller reporting the disturbance.
When Officer Gian Micheletti arrived in the area, he found the Range Rover near Plant City just before the roundabout. He identified and spoke with the driver, Marrafino, who said that someone at Vanda owed him money for a snowplow purchase. He said he was at the restaurant to collect, but when no one answered there, he left.
Micheletti left Marrafino with WDP Sgt. Gavin McVeigh and spoke with the reporting caller at Vanda. The caller told the officer that he was followed by the driver of the Range Rover from Johnston as he left for work and traveled down Rte. 295. When he got out of his car and entered the restaurant to start his shift, the driver, Marrafino, got out of his Range Rover and started banging on the rear door. He said he doesn't know Marrafino, according to Micheletti's report, and asked that he be ordered not to trespass at the restaurant.
McVeigh informed Marrafino about the no-trespass order.