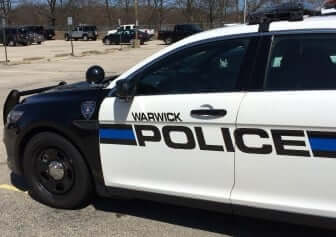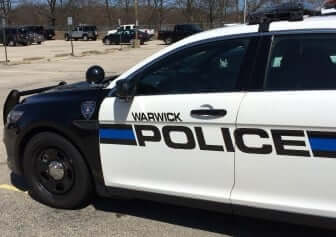 WARWICK, RI — Officer Brent Giles stopped a white Nissan after it cut off a motorist at Hoxie Four Corners going south on Warwick Avenue May 15, arresting the driver on a Hoxie DUI charge.
Giles, who had been driving north on Warwick Avenue, turned to follow the Nissan and also saw it had a rear tail light out. He pulled the car over, and it pulled to the side of the road, "quickly and abruptly," at 258 West Shore Road, according to the officer's report.
When Giles spoke with the passenger, he noted the man's eyes were bloodshot and watery, and his speech was slurred. The officer asked if he and the driver had been drinking, and the man said that they had, according to the officer's report.
An assisting officer spoke with the driver, Luis Gonzalez Castro, 26, of 71 Strawberry HL, Apt. 101, Stamford, CT, who also had bloodshot eyes, a flushed face, and smelled strongly of alcohol.
Giles asked Gonzalez Castro to step from the car, which he did, using the door of the car to support himself. Giles ran the driver through a series of sobriety tests. During the tests, Gonzalez Castro demonstrated a lack of smooth pursuit and involuntary movement in his vision, an inability to walk a straight line as instructed, and was unsteady during a one-leg stand test, according to the officer's report. Giles in fact ended the last test for fear for the man's safety, as he was swaying off balance, according to the report.
Giles arranged to have Gonzalez Castro's car towed from the scene. He then transported him to Warwick Police Headquarters, 99 Veterans Memorial Drive, where he registered a .170 and .166 on successive blood tests of his blood alcohol content.
Giles charged Gonzalez Castro with one count of DUI, blood alcohol content greater than .15, and is scheduled to be arraigned on the Hoxie DUI charge this morning in Third Division District Court.