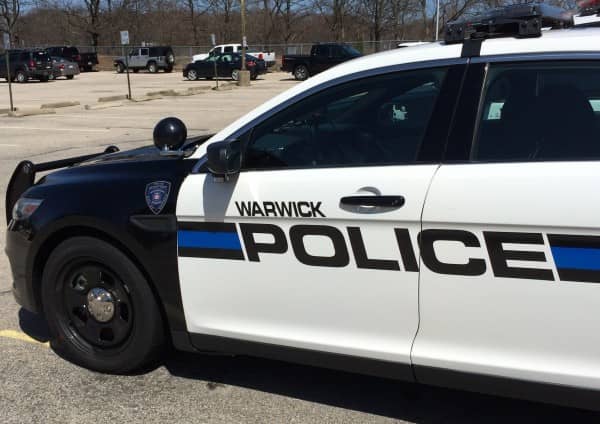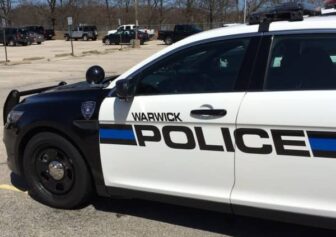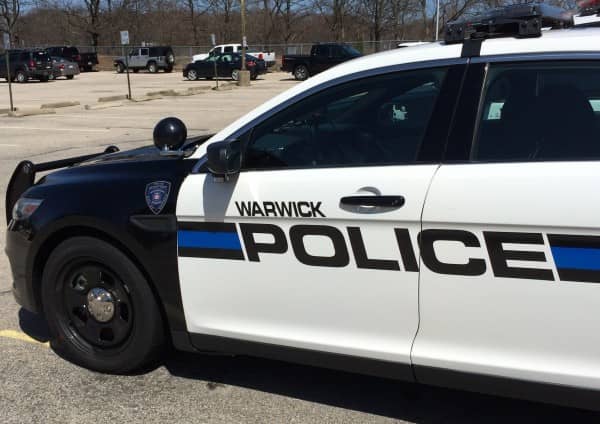 WARWICK, RI — Warwick Police charged a Ford-150 driver with DUI, drug-influenced driving March 1 after another driver reported him driving over curbs and sidewalks past Oakland Beach Elementary at 7:30 a.m.
Warwick Police reported the call from a woman about an erratic operator who said the white truck, with a ladder on top, cut her off as she traveled north on Oakland Beach Avenue, then drove over the curb instead of making a turn normally, according to the report of Officer Bruce Law.
The woman said she beeped, and the F-150 driver responded by backing up in front of her before proceeding north on Oakland Beach Avenue, driving over the sidewalk across the street from Oakland Beach Elementary. When the truck drove onto the island at the intersection of Oakland Beach Avenue and West Shore Road, she called police.
Law got the call while on Post Road near Ann & Hope, and received word from dispatch that the truck had been in a crash near Best Western at 2138 Post Road. He arrived at the scene of the crash and interviewed the truck driver, identified as Erick Gonzalez Soto, 19, of 537 Oakland Beach Ave., Warwick, RI.
Law noted Gonzalez Soto's eyes were bloodshot and glossy, and detected a smell of alcohol on his person, according to the report. Gonzalez Soto stumbled out of the truck and seemed unsteady, and slurred his speech, according to Law's report.
Gonzalez Soto told law he did not brake hard enough to stop his truck, and rear-ended a car stopped at the light at the entrance to the Airport Connector. When asked if he had drank any alcohol, Gonzalez Soto said he had not drank in weeks. However, he did tell Law that he was on three mood stabilizers, and that he had taken his medication at about 7 a.m. that morning.
During the conversation, Gonzalez Soto nearly fell backward, according to the report. During sobriety tests, Gonzalez Soto demonstrated a lack of smooth pursuit in his vision, missed heel-to-toe steps and stepped off-line during a walk test and was stopped during a one-leg stand after he put his foot down, swayed and hopped, making Law worry he would hurt himself, according to the officer's report.
Law arrested Gonzalez Soto on suspicion of DUI, and transported him to Warwick Police Headquarters, 99 Veterans Memorial Drive, where he tested negative for blood alcohol content, according to the report. He was transported to Kent County Memorial Hospital for a blood test.
During the drive to Headquarters and testing at Kent, Gonzalez Soto fell asleep multiple times, Law reported.
Warwick Police cited Gonzalez Soto for driving without insurance and failing to maintain proper distance from vehicles. Law charged him with DUI of a drug or controlled substance and arraigned on the charge April 18 in Third District Court, then released on $1,000 personal recognizance, with a pretrial conference date on the charge for May 19.