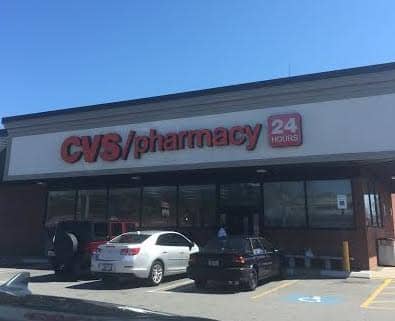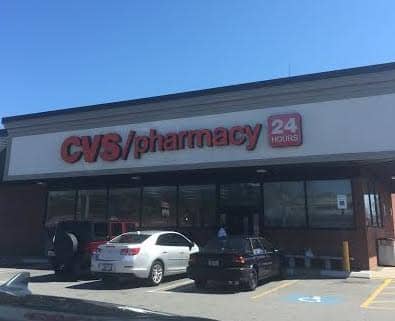 UPDATE – 5:46 p.m.: Warwick Police have identified the robber arrested Sunday at Motel 6 as Michael D. Graham, 47, of 11 Blossom Dr., Cranston.
Police have charged him with Assault with a Dangerous Weapon, Simple Assault/Battery, and First Degree Robbery in the case, which remains under investigation.
Warwick, RI — Warwick Police arrested an unidentified man who made robbery attempts with a knife at the CVS stores at 2790 Post Road  and 767 Warwick Ave. Sunday morning at about 10 a.m., catching him at Motel 6 on Jefferson Boulevard later that afternoon.
Scanner reports noted the robber did not get any money from either attempt, which happened within 15 minutes and five miles of each other.
Police cruisers were parked outside each CVS location Sunday morning.
Police caught the robber at Motel 6 at about 12:30 p.m., according to police scanner reports.
According to a Warwick Police Department release sent to media Monday, Warwick officers responded a report of an armed robbery at the CVS at 2790 Post Road, Warwick, just before 10 a.m. Sunday. Employees and customers at the CVS provided police with a description of the suspect.
About fifteen minutes later, police received a report of a second armed robbery at the CVS at 767 Warwick Ave. Detectives reviewed video surveillance, determining the same man was responsible for both robberies.
Shortly after 12 p.m. a suspect was taken into custody without incident.  The investigation is ongoing, according to the release, which did not identify the robber, the weapon he used or the location of the arrest. Warwick Police could not be immediately reached for comment on those details.
Warwick Police ask anyone with information about the robberies to contact the Detective Division at (401)468-4233.
Warwick Post will update this story as more information becomes available.