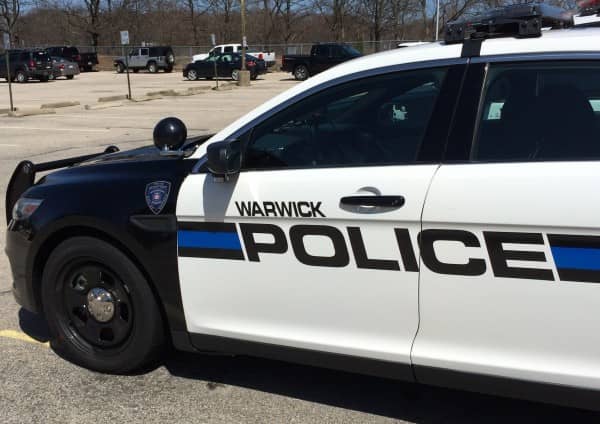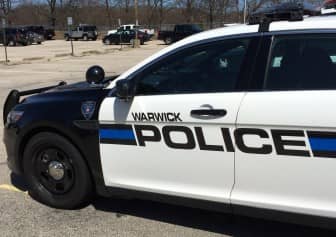 WARWICK, RI — Officer Alfred Silveira broke up an after-hours party at Rocky Point Park's beach July 19 at 1 a.m., angering an East Greenwich man who threw several rocks at the officer's cruiser, breaking a window, and earning himself an arrest on a vandalism charge.
Silveira, who was on patrol in the area, parked his cruiser at the gated entrance to the park and walked down the driveway of the park, finding about 20 people standing around a small fire on the beach, Silveira reported.
All but four people remained to put out the fire and clear debris, and Silveira returned to his cruiser, where an 18-year old man told him he had seen someone in a black US Army T-shirt throw multiple handfuls of rocks at the officer's cruiser while cursing and making offensive comments about police, according to the officer's report.
The vandal then left in a gray 2011 Kia, without putting on his headlights, according to the witness. A second witness to the vandalism supported the first man's account.
Silveira called the car's description and license plate to Warwick Police dispatch, which Warwick Police Sgt. James Michaillides spotted on Veterans Memorial Drive a short time later, stopping it on the Veterans Memorial Drive Extension, according to Michaillides' report.
Michaillides identified the driver as Cody Pariseau, 18, of 40 Adirondack Drive, East Greenwich. Pariseau denied any knowledge of the vandalism. Michaillides held him until Sgt. Stephen Major and Officer Gregory Accino arrived with one of the witnesses to confirm Michaillides had detained the suspect.
The witness identified Pariseau as the vandal, and officers transported him to Warwick Police Headquarters, 99 Veterans Memorial Drive, where he was charged with vandalism and throwing objects at police/fire/persons/vehicles.
Pariseau was issued a court summons for Third District Court on the charges on Aug. 8.