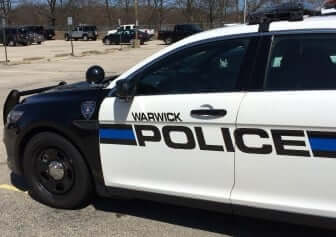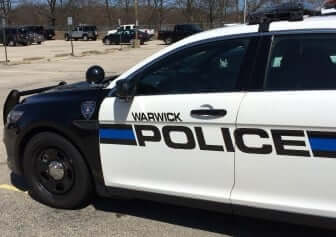 WARWICK, RI —  A Warwick man ignored his ex-girlfriend's messages telling him not to visit July 31, leading to his arrest after Warwick Police responded to her call for his attempted break-in.
Warwick Police responded to the call at 10:44 p.m., then arrested Anthony M. DeLoge, 32, of Warwick, RI, charging him with Domestic Violence, Breaking and Entering, second offense, and citing him for operating an unregistered vehicle, improper use of registration and driving with a suspended license, according to Officer Nicholas DeLuca's report.
The woman told police during her call that DeLoge was attempting to break into the apartment through the living room window, according to the officer's report. When DeLuca arrived, DeLoge had already been apprehended by Officer Michael Maccarone. Maccarone had stopped DeLoge as he fled the area in a silver Chrysler minivan.
DeLuca spoke with DeLoge, who said he had been invited to the home by his ex-girlfriend. He said he was trying to enter and was welcome, according to the report. He said he and his ex girlfriend had broken up two days earlier and he had agreed to move out, and had been living in his van for the previous two days.
DeLuca spoke with the woman, who showed numerous text messages to DeLoge telling him she had changed her mind and he wasn't welcome. She also showed the officer a photo of DeLoge attempting to break in through the living room window. "In the photo it appeared he was halfway through the window," DeLuca noted in his report. The woman said DeLoge fled when she called police to report the break-in.
During DeLuca's review of DeLoge's record, he learned DeLoge had no active driver's license or registration. Bill's Towing was called to take his minivan off the street.
DeLoge is scheduled to appear for an Oct. 30 court screening in Third District Court. He was released on $20,000 personal recognizance, and issued a Domestic No Contact Order for his ex-girlfriend, with Pretrial Services to monitor.