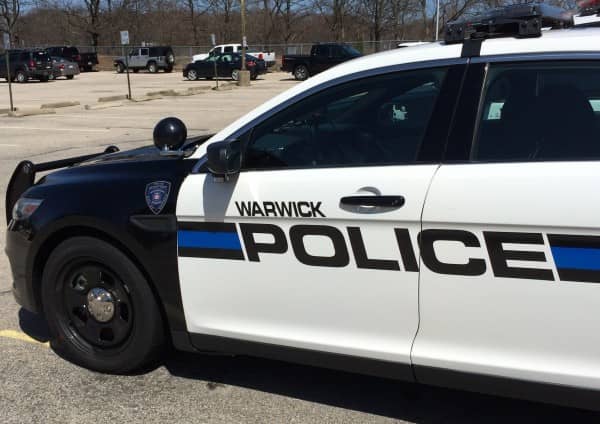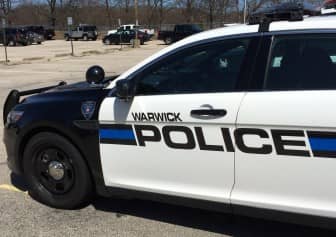 WARWICK, R.I.  — The Macy's asset protection manager at Warwick Mall noticed a security employee had started arriving with an empty backpack and leaving with a full one, reviewed video of her turning off the security office camera, then called police May 20 at 1:30 p.m., leading to the woman's arrest May 21.
Officer James Vible was called to the 400 Bald Hill Road store May 20 at 1:30 p.m. for a report of an asset protection employee suspected of shutting down a security camera to steal clothes, according to the officer's report.
At the store, he met with the manager, who told him about the suspicious behavior of her asset protection employee, Irma Garcia, 24, of 8 Branch Ave., Apt. 2, Cranston, RI, who had started showing up for work with an empty backpack and leaving with a full one. She told Vible Garcia had also been spotted on security footage unplugging the camera in the security office. The manager said he suspected Garcia was turning off the camera, allowing her to bring clothing to the rear security office to remove the loss prevention sensors before taking the stolen goods away at the end of her shift in her backpack, Vible reported.
Vible spoke with Macy's Regional Director, Mike Coyle, who said he called Garcia and spoke to her about the theft. Coyle said Garcia had apologized and offered to return the merchandise if the store did not press charges against her. Coyle said the two arranged to have Garcia return the stolen clothes at 4 p.m that day, but Garcia didn't show and hasn't returned his calls, according to the report.
The asset protection manager said she'd also called Garcia on May 19 at 5:30 p.m., but that Garcia quit over the phone and hung up.
Vible called Garcia, but she hung up after he identified himself as a Warwick Police Officer. He called back and left a message telling her that if she failed to contact police a warrant for her arrest would be issued. At 3:10 p.m., Garcia called the station and offered to return the stolen clothes, according to the report.
Garcia met Vible and the Macy's manager on May 21, apologized and returned all the items she had stolen, $698 worth of tank tops, shorts, and shirts, which were inventoried by Macy's employees.
Macy's proceeded with charges against Garcia, and asked for a no trespass order against her. Vible arrested Garcia and transported her to Warwick Police Headquarters, 99 Veterans Memorial Drive, where the officer charged her with shoplifting, and issued the no trespass order.
"It should be noted Garcia remained respectful and cooperated throughout the entire investigation," Vible wrote.