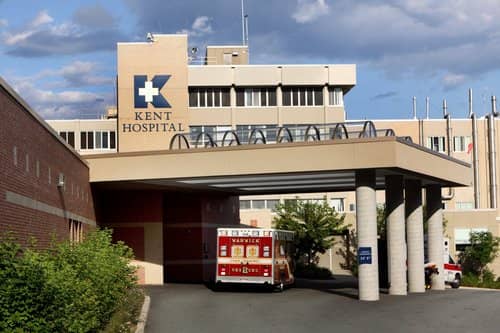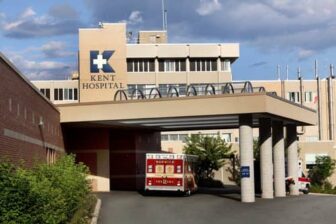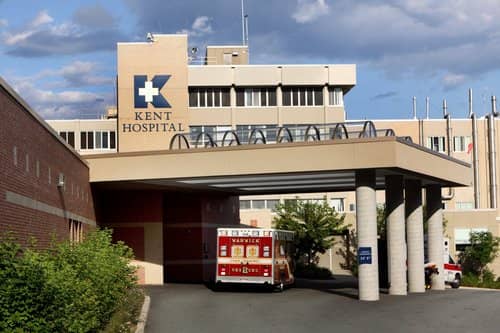 WARWICK, RI — Kent Hospital's Emergency Department has achieved the bronze standard— Level 3 GEDA accreditation, — from the American College of Emergency Physicians (ACEP), with support from The Gary and Mary West Health Institute and John A. Hartford Foundation, which launched the Geriatric Emergency Department Accreditation (GEDA) program to recognize those emergency departments that provide excellent care for older adults.
"We at Kent Hospital take great pride in all the work we do, especially how we care for our aging population. Nationwide, there are approximately 20 million seniors who visit their local emergency departments, annually. Any senior who visits Kent Hospital's emergency department can be assured that they will have access to the medical expertise, and equipment necessary to provide optimal care," said Robert Haffey, President and COO, Kent Hospital.
Led by a team of inter-disciplinary leaders, including  Dr. Laura Forman, Chief – Emergency Medicine, and Sandra Stocks, Nursing Director, Emergency Department, Kent Hospital's accreditation demonstrates its focus on the highest standards of care for Rhode Island's older adults. "At Kent Hospital, we see many older adults, some with multiple chronic conditions. Some, while dealing with medical issues, also struggle with social and physical challenges, making things increasingly more difficult for them," said Laura Forman, MD, Chief of Emergency Medicine, Kent Hospital. "I want to make sure that when an older adult comes to see us at Kent, no matter how major or minor their issue, they feel safe and welcome, knowing we are going to take care of their needs in an inclusive environment. This accreditation means a lot to us, because it recognizes our commitment to older adults in our community," she added.
The GEDA program is the culmination of years of progress in emergency care of older adults.
In 2014, ACEP along with Society for Academic Emergency Medicine, Emergency Nurses Association, and American Geriatrics Society, developed and released geriatric ED guidelines, recommending measures ranging from adding geriatric-friendly equipment to specialized staff to more routine screening for delirium, dementia, and fall risk, among other vulnerabilities. The voluntary GEDA program, which includes three levels similar to trauma center designations, provides specific criteria and goals for emergency clinicians and administrators to target. The accreditation process provides more than two dozen best practices for geriatric care and the level of GEDA accreditation achieved depends upon how many of these best practices an emergency department is able to meet.
A Level 3 emergency department must incorporate many of these best practices, along with providing inter-disciplinary geriatric education, and having geriatric appropriate equipment and supplies available. About Kent Hospital Kent Hospital, a Care New England hospital, is a 359-bed, acute care hospital. It is Rhode Island's second largest hospital, serving approximately 300,000 residents of central Rhode Island. A teaching affiliate of The University of New England College of Osteopathic Medicine and The Warren Alpert Medical School of Brown University, Kent offers programs in emergency medicine, family medicine, internal medicine, and in hyperbaric medicine and gastroenterology. Kent's Emergency Department (ED) sees approximately 70,000 patients a year and ranks Kent's ED volume among the top 10-percent nationally.