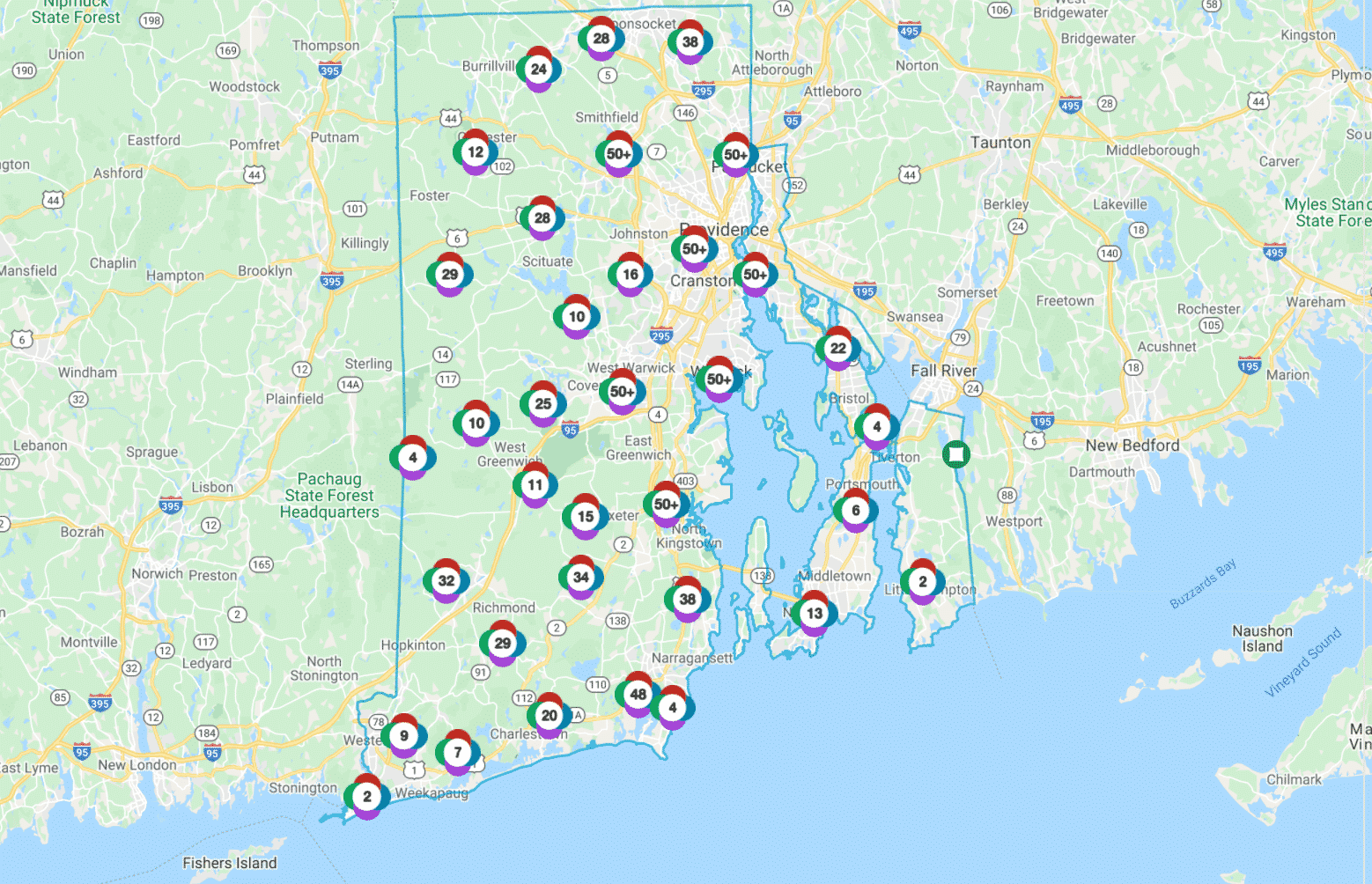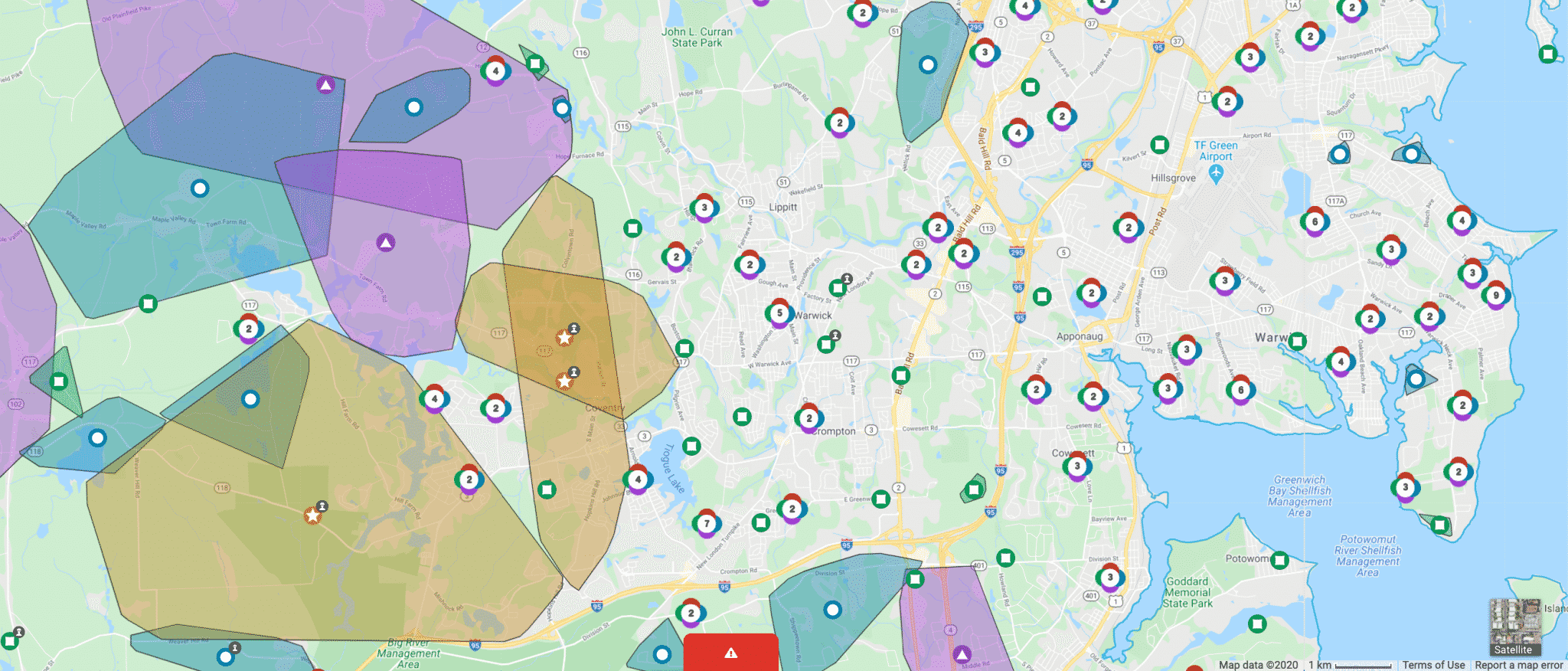 WARWICK, RI — Strong winds from Tropical Storm Isaias have knocked down power lines, cutting power to 87,000 Rhode Islanders, including 2,346 sporadic outages in Warwick, with Coventry, Cranston and Cumberland taking the brunt of power losses at 9,637, 8,801, and 8,097 outages respectively.
National Grid's Power outage map reports restoration times throughout the area ranging from 2 p.m. this afternoon in Warwick till 12 p.m. tomorrow for some communities.
The RI Broadcasters Association has listed a handful of child care and other services canceled for the day.
Points to remember during a power outage
National Grid offered the following advisory information for people affected by power outages and downed trees:
Check on elderly family members, neighbors and others who may need assistance during an outage period.
If you use a generator to supply power during an outage, be sure to operate it outdoors. Before operating generators, disconnect from National Grid's system by shutting off the main breaker located in the electric service panel. Failure to do this could jeopardize the safety of line crews and the public.
Gas safety — If you suspect a natural gas leak:
Get Out – All occupants should leave the house immediately.  Do not use the telephone or light switches for any reason.
Call Us – After leaving the house and reaching a safe environment, call the National Grid 24-hour gas emergency number for Rhode Island: 1-800-460-1595
Stay Out – Do not return to your home until National Grid tells you it is safe.
Carbon Monoxide
The symptoms of carbon monoxide poisoning are similar to those of the flu.  Depending upon the amount of carbon monoxide in the air and length of exposure, symptoms may include headaches, weakness, confusion, chest tightness, skin redness, dizziness, nausea, sleepiness, fluttering of the heart or loss of muscle control.
If you suspect carbon monoxide is present in your home, go outside immediately and breathe deeply; then call 911. If symptoms are severe, get medical attention right away.
Stay Connected: