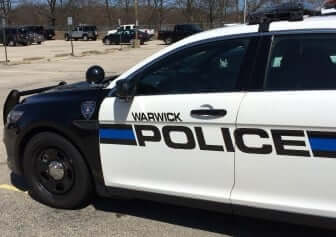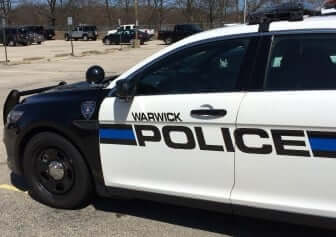 WARWICK, RI — Warwick Police arrested a man huffing stolen air-duster cans at the 650 Bald Hill Road Walmart April 20, who was also wanted for sale, use, possession of toxic vapors.
Officer Nathaniel Gray was called to the store at about 12:30 p.m. by the store's loss prevention staffer, who informed him there was a man inside the men's room huffing compressed air duster cans inside the restroom. The man was the only person inside the restroom, he told Gray.
Gray approached the entrance to the men's room and stood outside listening. He could hear the sound of compressed air escaping a canister coming from the room, according to the officer's report. He stepped inside and saw someone in one of the stalls. Gray announced his presence and identified himself as a police officer, and the person continued releasing the compressed air, huffing, as he stood inside the men's room.
Gray knocked on the stall door repeatedly, and the man in the stall dropped a can of Surf Onn Electronics Duster onto the restroom floor. The man unlatched the restroom stall, and Gray pushed in the door, seeing the man inside reach into his jacket pocket with his right hand.
Gray grasped both the man's wrists, and the man continued to grip the object in his jacket pocket, which the officer could see was another can of Surf Onn, which the man dropped as Gray secured his hands in handcuffs. Gray seized the Surf Onn cans and put the man into the rear of his cruiser.
Before placing him in the cruiser, Gray searched the man for contraband, and asked him if he had paid for the cans from which he'd been huffing, which the man responded to by shaking his head, indicating, "No." Gray asked if he had stolen them, which the man responded to by nodding his head, "Yes." Gray secured him in the cruiser and identified him through his DMV photo as Trevor Maguire, 32, of East Greenwich.
Maguire was issued a no-trespass order for the store, and transported to Warwick Police Headquarters, 99 Veterans Memorial Drive, where he was charged with shoplifting and was also charged on an outstanding warrant for his arrest on two counts of Sale, Possession and Use of Toxic Vapors.
He was scheduled for a status conference on the charges on May 15, and released on $5,000 surety bond.