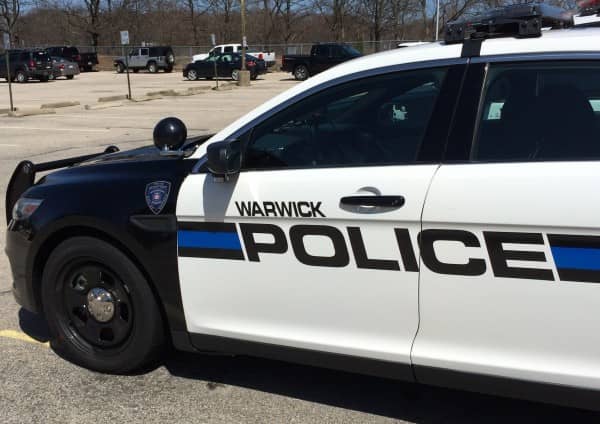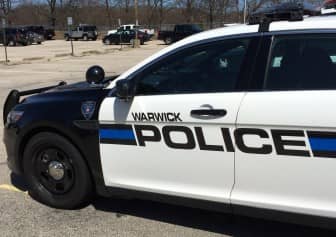 Warwick, RI – A 62-year-old woman crashed into a fellow driver April 4 at 7:59 p.m. on North Country Club Drive, drove until her car lost a tire, lit a cigarette, and was arrested for DUI  shortly after.
Officers were called to 161 North Country Club Drive April 4 for a report of a hit and run crash after which the victim had followed the offending driver, who traveled for about a mile before her car lost a tire, prompting her to finally stop.
Officer Christian Vargas arrived at the scene of the woman's car's ultimate resting place, seeing her in a white Kia with a disabled left driver's side tire, with a woman, later identified as Catharine Hallam, 62, of 139 North Country Club Drive, talking on a cell phone and smoking a freshly lit cigarette, according to the officer's report.
Vargas spoke with the man who'd reported the hit and run. The man told him, "She smells like a brewery and I took her keys."
Vargas spoke with Hallam, who had bloodshot, watery eyes, slurred speech and, as the man had promised, smelled strongly of alcohol.
When Vargas asked where she was going, the woman replied, 'home," and pointed to her house a short distance away. She said she'd just come from the local VFW, where she had had five drinks. She also claimed to have no knowledge of how the crash had occurred.
Vargas ran Hallam through a series of field sobriety tests, which she failed, according to the report. She was unable to stand steady enough to perform the vision test and could not stand long enough for the walk and turn.
Vargas arrested Hallam, transporting her to Warwick Police Headqauarters at 99 Veterans Memorial Drvie, where she refused to submit to a breath test.
Hallam was charged with driving under the influence of alcohol, blood alcohol unknown, and was cited for refusing to submit to the breath test.