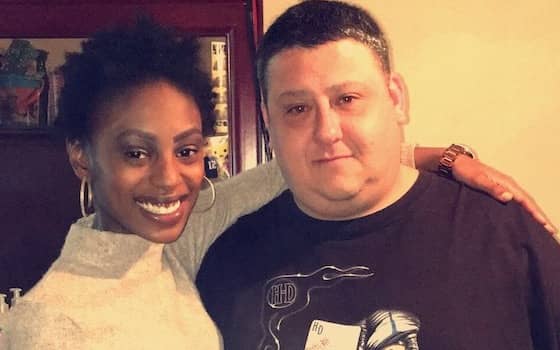 WARWICK, RI — A house fire at 4:30 a.m. Sunday claimed most of the belongings of the Brady family at 162 Wilbur Ave., and the community is rallying online donations as well as clothing and household item collections for them.
A GoFundme.com page for the Brady family had raised about $800 of a $10,000 goal by 2 p.m. Monday.
The family of five, Michael Brady and his girlfriend Ashley Green, their two-month-old baby, Anthony, and fraternal twins Mikayla and Michael Jr., who attend Pilgrim High, have little left after the fire, and no renters insurance.
The family lost everything, Green said, certainly after the roof collapsed. "Everything we had is covered in soot and dust," she said.
Green said Michael Sr., who wears a CPAP breathing machine, heard a beep that he thought was the machine's warning chime, but while he was searching for the noise, he found the fire downstairs from their bedroom in a closet.
Michael and Michael Jr. tried to put out the fire, taking a garden hose inside the house, but putting water on it just made it worse. Green said she woke to her boyfriend shouting to wake up and get out of the house.
Green picked up Anthony and ran into the hall, which was full so smoke. "You couldn't even see," she said.
She got Mikayla and got out of the house, Green said.
Warwick Fire Chief James McLaughlin said the fire started in the lower floor, then, "It got into the roof pretty quickly."
The fire took about an hour for firefighters to knock down, he said.
Assistant Fire Marshal Michael Matteson said the house may be a total loss. He said the cause of the fire is still under investigation, but was likely electrical in nature. The floors and staircase have been heavily damaged, firefighters had to cut a hole in the roof, and the Warwick Building inspector has tagged the home uninhabitable.
Reena Gleason, the elder Michael's sister, posted the fundraising page. She said the family wasn't harmed but were left with almost nothing from their home. Both of the family's older children attend Pilgrim High School.
On Facebook, Gleason posted the sizes for the family to aid donors seeking to help with clothing:
Girl's size 7 sm/med top and size 7 shoes
Boys size 2t and 32 pants large top, shoes 10
Parents are size 0 for her and 3xl for him
For questions or to set up pickup for donations such as clothes, toddler toys, Gleason said people can email her at  [email protected].
"Thank you in advance if you are able to help at all. Otherwise, thank you for keeping the family, my family, in your prayers," Gleason said.
"If it's a dollar, a penny, it doesn't matter. Anything will help," Green said.
Collection locations:
Sunny and Shears/United Ink Tattoos at 1250 Post Road is accepting clothing donations for the family's children.
Picasso's Pizza at 2323 Warwick Ave. is also accepting donations for the family.