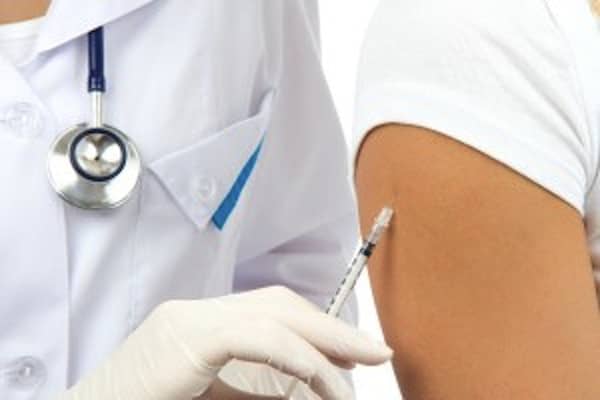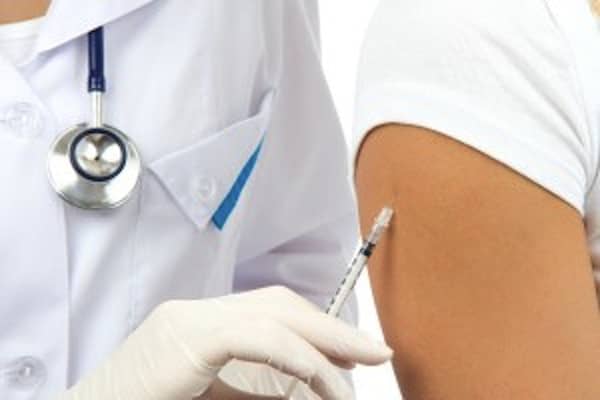 WARWICK, RI — While most flu seasons peak between December and February, the Centers for Disease Control and Prevention warns outbreaks can happen as early as October, making Tuesday's flu clinic at Toll Gate High an important stop for parents and kids.
The flu clinic will be held at Toll Gate High School Oct. 29 from 4:30 p.m. till 6:30 p.m., Superintendent Philip Thornton's Office and the RI Department of Health reminded families.
The clinic is open to anyone 3 years of age or older. The CDC notes Children younger than 5, especially those younger than 2, are at high risk of developing serious flu-related complications.
A flu vaccine offers the best defense against flu and its potentially serious consequences and can also reduce the spread of flu to others.
According to the CDC, it takes about two weeks for the flu vaccine to help a person build antibodies that protect against flu viruses. So vaccinations Tuesday should start protecting against flu viruses weeks before flu season typically begins to peak.
No pre-registration is required for the clinic, according to Thornton's office. Parents will only need to fill out a consent form at the clinic.
"We encourage students, parents and grandparents to get vaccinated against flu," the Superintendent's office said in an announcement about the clinic.
Everyone 6 months of age and older should get a flu vaccine every season with rare exception., according to the CDC. Vaccination is particularly important for people who are at high risk of serious complications from influenza.
Although insurance information will be collected, there is no out-of-pocket cost for anyone regardless of whether or not they have health insurance.
Additional options for flu vaccine
Flu vaccines are offered in many doctor's offices, clinics, health departments, pharmacies and college health centers, as well as by many employers, and even in some schools.
Even if you don't have a regular doctor or nurse, you can get a flu vaccine somewhere else, like a health department, pharmacy, urgent care clinic, and often your school, college health center, or workplace.
Visit the HealthMap Vaccine Finderexternal icon to locate where you can get a flu vaccine.
Shots fighting flu: Not just about you
Vaccination helps protect women during and after pregnancy.
Vaccination reduces the risk of flu-associated acute respiratory infection in pregnant women by up to one-halfexternal icon.
A 2018 studyexternal icon showed that getting a flu shot reduced a pregnant woman's risk of being hospitalized with flu by an average of 40 percent.
Getting vaccinated can also protect a baby after birth from flu. (Mom passes antibodies onto the developing baby during her pregnancy.)
Flu vaccine can be life-saving in children.
A 2017 studywas the first of its kind to show that flu vaccination can significantly reduce a child's risk of dying from influenza.
Flu vaccination has been shown in several studies to reduce severity of illness in people who get vaccinated but still get sick.
A 2017 studyshowed that flu vaccination reduced deaths, intensive care unit (ICU) admissions, ICU length of stay, and overall duration of hospitalization among hospitalized flu patients.
Getting vaccinated yourself may also protect people around you, including those who are more vulnerable to serious flu illness, like babies and young children, older people, and people with certain chronic health conditions.
For more information, visit www.health.ri.gov or call the health information line at 401-222-5960.
Related story: