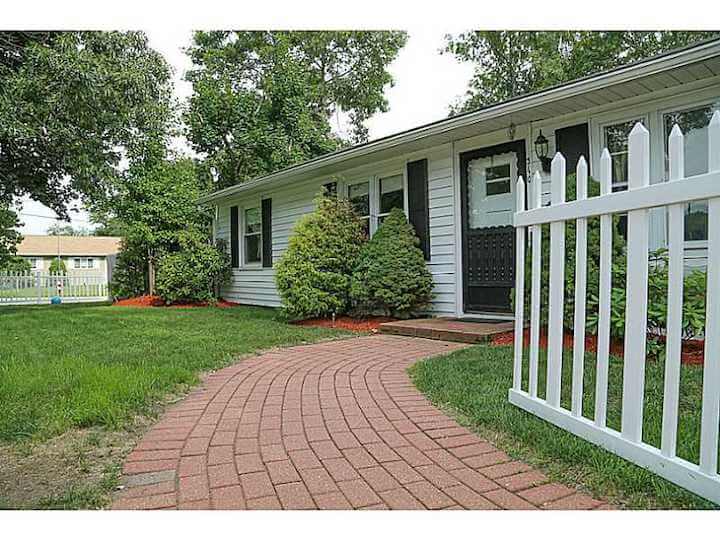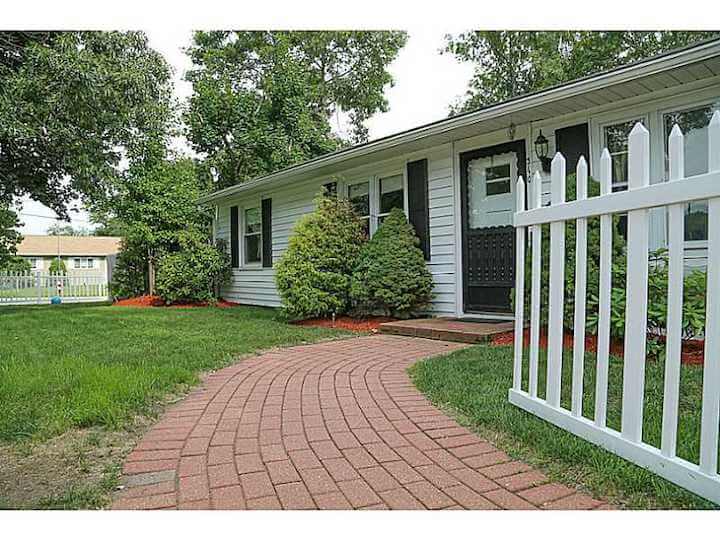 The featured home is provided each week by the Matt Patty Team with Keller Williams. To receive a free, instant home valuation of your property, visit their website.
WARWICK, RI — This week's Featured Home is an absolutely adorable ranch listed by our team with Keller Williams for $189,900 at 310 North Country Club Drive.
If you are a "curb appeal" person then you'll love pulling up to this 1,188 square foot, 3-bedroom right off North Country Club Drive in between Pawtuxet Village and Warwick Avenue.  The property features plenty of storage in the tile laundry and attached shed and is nicely finished inside.  Its another good, clean home in Warwick for under 200,000, which is still part of the beauty of a market like ours, the fact that a homeowner either starting out or looking for a simple but nice lifestyle can fit right in to a safe community for an affordable price that will be much less expensive than renting a comparable property.
At this price, we know the phones are already ringing and we'd love to get you in the door for a private showing!
We've seen a lot of action in the market, new listings and buyers making a push to either get their homes listed or get into contract to purchase prior to the school season.   During the last week of August, we will expect a small pull back on the market, with moms and dads focused on buying pencils, school books, back packs and not homes. Yet, overall, we think that interest rates, affected by the developments in Great Britain and the EU, will continue to remain low or even decrease, which spurs consumer confidence and keeps homes more affordable.
Whereas, this time last year, nationally a lot of experts were predicting or warning of a potential market shift (downward) right now, there is a larger focus on the decreased interest rates, which is freeing up cash flow in the real estate market.  Locally, Rhode Island continues on our path of finally catching up with our northern neighbors in Massachusetts and we are still in a "sellers market."  For more information on all the towns in RI check out
www.Findmydreamhome.net
or to get an instant value estimate on your home check out
www.RIDreamHome.SmartHomePrice.com
.
Enjoy the warm summer days of August and all the beaches, parks, restaurants and events in our great state.