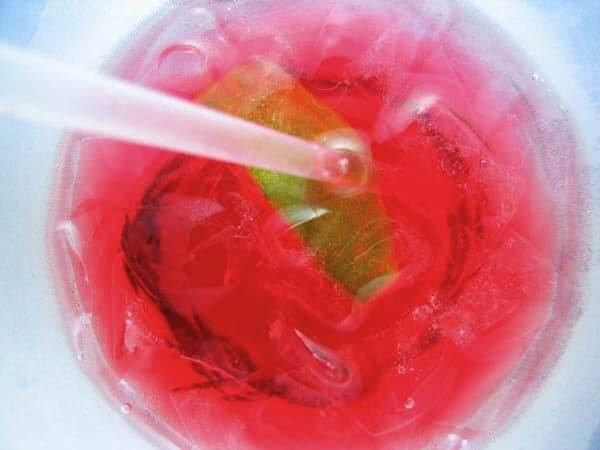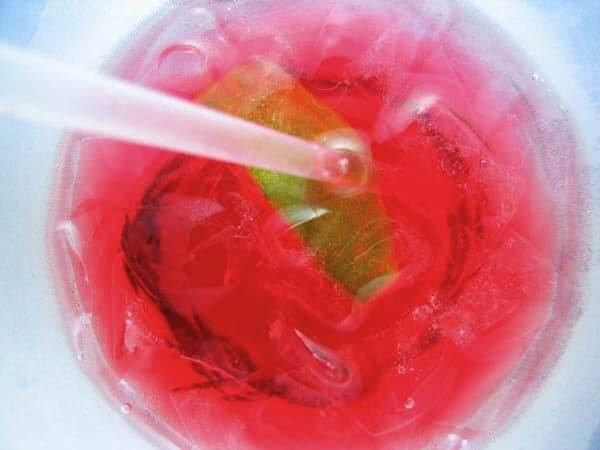 Warwick, RI — If hosting the Super Bowl on Feb. 1 is in your future, now's the time to think about what you'll be serving from the home bar — because, let's face it, 30-packs of Coors Light are only so fun.
With that in mind, here are a few simple recipes with each team's region represented, and only requiring a few extra ingredients so you don't break the bank on the way to showing off a little mixology.
Also included are links to a few Warwick liquor stores to help you manage your Super Bowl Sunday budget.
Editor's Note: Please drink responsibly. We don't want to learn your name because it pops up in our Police Log.
For the purposes of this article, we're going to stick with a couple of standbys, vodka and rum, because they're easy to find and pair with lots of different mixers. And if you're usually a rum-and-Coke drinker or vodka martini fan, these recipes offer a chance to try something new and support your team in the Big Game.
The level of complexity is fairly low here; since you're already going to the liquor store for beer and hard cider, it'll be easy to grab the bitters and triple sec with the vodka and rum.
And while you're at the supermarket piling up the chips and dip, take a detour to the produce section for thyme sprigs [usually found in airtight plastic containers with the leafy greens] and a few limes, plus a quick stop in the juice aisle for apple cider and cranberry juice.
For the youth and non-alcohol drinkers, you'll also have the option of heating the apple cider with some cranberry juice for a tasty warm-up drink.
Vodka-based drinks:
Here is classic New England: the tartness of cranberries blended with the vodka of your choice. Add a new dimension with the juice of a freshly-squeezed lime. Makes 1 serving.
2 oz. vodka
3 oz. cranberry juice
lime wedge
juice of half a lime [optional]
Pour ingredients into a highball glass with ice. Stir. Garnish with lime wedge.
A new addition to the classic cocktail, the original [found at the link above] calls for verbena leaves infused in the vodka for three days and custom-made sorbet, but you can still get a pretty fair approximation from using whatever hard cider you've got and making your own sour mix. Makes 1 serving.
1.5 oz. vodka
2 oz. hard cider
1 oz. homemade sour [equal parts lemon and lime juice plus simple syrup]
Pour ingredients into cocktail shaker with ice. Shake vigorously, then strain into chilled glass.
A sample of vodka prices in Warwick:
All prices are for 1.75 L bottles. Click the links for more brands and prices.
I.M. Gan, 380 Warwick Ave.: Prices start at $12.99 for Crystal Palace.
Busa Wine and Spirits, 1325 Post Road: $16.99 for Pinnacle.
People's Liquor Warehouse, 1350 Greenwich Ave.: January spirits of the month: $18.57 for New Amsterdam and $18.97 for Three Olives.
Rum-based drinks:
This one takes a little more prep, as simple syrup is infused with thyme sprigs to provide an earthy note. Bitters and club soda bring additional taste and a little fizz. Makes 8 rocks glass-sized servings.
1 1/2 cups dark rum
2 cups apple cider
3/4 cup fresh lime juice
1 tsp Angostura bitters
Thyme-infused simple syrup [see below]
Club soda
8 lime slices
8 thyme sprigs
Bring 1/3 cup sugar and 1/3 cup water to a boil, stirring to dissolve sugar. Remove from heat, add thyme sprigs, and cover. Let stand for 10 minutes, then strain and let cool.
Mix rum, cider, bitters, lime juice and syrup in pitcher. Pour into rocks glasses over ice. Garnish with thyme sprigs and lime slices.
Another use for the apple cider in the New England Express, this one also calls for triple sec, an orange liqueur that you can usually find in 200 ml sizes so you don't wind up with most of a liter hanging around. Makes 1 serving.
1 oz. rum
1 oz. triple sec
1 oz. apple cider
1/2 oz. lime juice
Combine ingredients in a cocktail shaker with ice, strain into sugar-rimmed cocktail glass.
A sample of rum prices in Warwick:
Click the links for more brands and prices.
I.M. Gan, 380 Warwick Ave.: Prices start at $17.49 for Bacardi Rum Superior [75- mL].
Busa Wine and Spirits, 1325 Post Road: Call (401) 758-2500 or visit store for prices.
People's Liquor Warehouse, 1350 Greenwich Ave.: $16.97 for Admiral Nelson's [1.75 L] posted on their Specials page.
What's your favorite Super Bowl cocktail? Share your recipes in the comments.