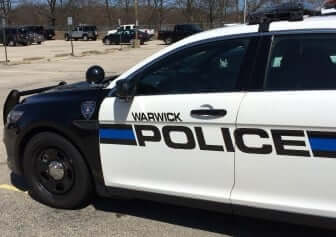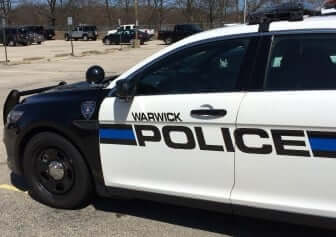 WARWICK, RI — A Providence man has a Jan. 14 court date on a DUI arrest stemming from a Dec. 4 WPD traffic stop prompted by an erratic drive on Warwick Avenue.
At 6:18 p.m. that day, Officer Ryan Shibley spotted a blue 1996 Toyota Camry turn left from Warwick Avenue onto Sandy Lane, then another left onto Old Warwick Avenue, according to the officer's report. As the car made the last turn, it crossed the double yellow lines. Shibley followed, watching as the car traveled in the wrong lane on Old Warwick Avenue back to the Warwick Avenue intersection, rolling through the stop sign as it took a right onto Warwick Avenue headed north.
Shibley pulled the Camry over in the parking lot of Dave's Market, 18 Airport Road, and spoke with the driver, identifying the man as Juan Lara, 58, of 63 Stanwood St., FL 3, Apt. 3, Providence, RI.
Lara tried to get out of the car when Shibley first attempted to speak with him, and the man seemed confused as the officer instructed him to roll his window down and remain in the Camry, Shibley reported.
Lara told him he was headed to Washington Trust Bank, which he had passed by mistake. The driver also said he was returning from a restaurant in Providence, where he had drank a glass of wine. As the two spoke, Shibley noted Lara's breath smelled of alcohol, and his eyes were bloodshot. The man's confused state continued, and he also mumbled his speech, according to the report.
During a series of sobriety tests, Lara demonstrated a lack of smooth pursuit and involuntary movement in his vision, missed count of his steps and stepped off-line during a walk and turn test, and was unable to complete a one-leg stand, putting his foot down and using his arms for balance, swaying several times before giving up, according to the officer's report.
Shibley arrested Lara on suspicion of DUI, and transported him to Warwick Police Headquarters, 99 Veterans Memorial Drive, where he refused to submit to a breath test of his blood alcohol. Shibley charged him with DUI, first offense, blood alcohol unknown, and cited him for refusing the breath test, lane violations, and obedience to stop signs.