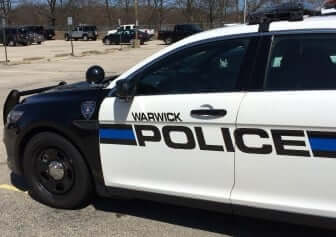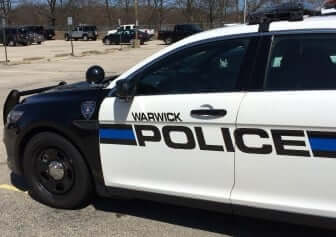 WARWICK, RI — On Dec. 12 at 7:45 p.m., Officer Keara Enos spotted a silver 2017 Dodge 1500 driven erratically on Airport Road, stopping it on Coronado Road and arresting the driver for DUI.
Enos watched as the truck, bearing commercial plates, slow, but not stop as it approached a stop sign on Airport Road from Dewey Avenue before turning onto Airport. After the turn, the truck nearly struck the curb, then stopped at the stop light at the Coronado Road intersection. The truck stopped abruptly, however, with all four wheels resting past the white stop line, according to Enos' report.
Enos turned on her emergency lights as the truck turned west onto Coronado, and the driver pulled it into the parking lot at 2003 Post Road, Fast Freddie's, according to the officer's report.
Enos spoke with the driver, identifying him as Fernando Ruiz, 48, of 635 Rockland Road, Scituate, RI. The officer noted Ruiz appeared sheepish, and that his breath smelled of alcohol. Ruiz told Enos he had been returning from Hooters, where he had drank two beers. Enos noticed Ruiz's eyes were bloodshot. She asked him to step out of the truck, and called for assistance. She was joined by Officer Michael Bailey a short time later.
Ruiz was unsteady on his feet, Enos reported, and she asked him to perform sobriety tests. During the tests, Ruiz exhibited a lack of smooth pursuit and involuntary eye movement in his vision. Ruiz informed her he had a previous knee injury, but agreed to take a walk and turn and one-leg-stand test. During those tests, he stepped off-line and failed to keep his steps heel-to-toe, then could not balance on one foot for more than 10 seconds.
Enos followed up on the amount fo alcohol Ruiz had drank, and he revised his story to say that he and his friends had drank 2-3 pitchers of beer, and that he could not say exactly how much beer he had drunk that night.
When asked if he would take a preliminary breath test, Ruiz considered for "some time," according to the report, before refusing, telling Enos, "I know I won't blow under."
Enos arrested Ruiz for suspicion of a driving under the influence of alcohol, and transported him to Warwick Police Headquarters, 99 Veterans Memorial Drive, where he also refused a breath test. Enos charged him with DUI, first offense, blood alcohol content unknown, and also cited for refusing both tests, as well as failing to obey traffic control devices.
Ruiz arranged for a sober adult to retrieve his truck from Fast Freddie's.