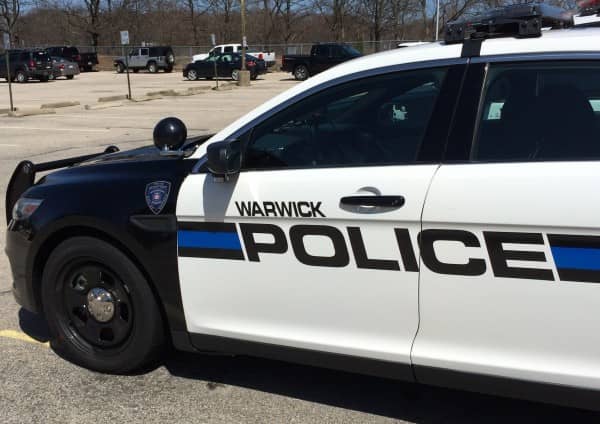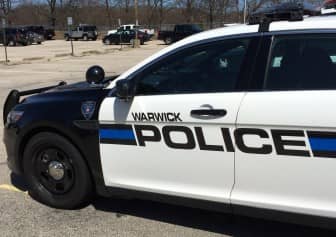 WARWICK, RI — Warwick Police were alerted to a trespasser inside a first floor Elmwood Avenue apartment Oct. 9 at 5:44 p.m., finding the man had an outstanding warrant on his record and crack cocaine in his pocket, and arrested him.
Officer Ryan Lancaster was approached by the landlord at 2043 Elmwood Ave., who told him a man he'd banned from his property had returned, and asked the officer's help removing him, according to the officer's report.
The landlord and Lancaster returned to the apartment, where the landlord entered and told the man, who was in the first floor bathroom, that he had to leave, which the man, later identified as Gary Eddy, 59, with no known address, complied with, the officer reported.
Outside the building, Lancaster and Eddy spoke, during which Eddy said he knew he shouldn't have been in the building and that he would be issued a no-trespass order. Instead, Lancaster arrested Eddy on an outstanding arrest warrant from the Cranston Police Department for shoplifting.
Eddy attempted to run from Lancaster on the way to the officer's cruiser, but only got one step away from the officer before the policeman restrained him, according to the report.
At the cruiser, Lancaster searched Eddy and found a glass tube, the sort of which is commonly used to smoke crack cocaine. When asked if he was carrying illegal substances, Eddy admitted he did have crack in a folded dollar bill inside a cigarette pack. Lancaster found the crack, about 1.3 grams, and placed it in an evidence bag, and arrested Eddy, charging him with a count of possession of a schedule II controlled substance, and also acting on the Cranston arrest warrant.
Lancaster also issued Eddy a no-trespass order for the Elmwood Avenue apartment building. Eddy was scheduled for a court screening on the possession charge Nov. 6 in Third Division District Court.