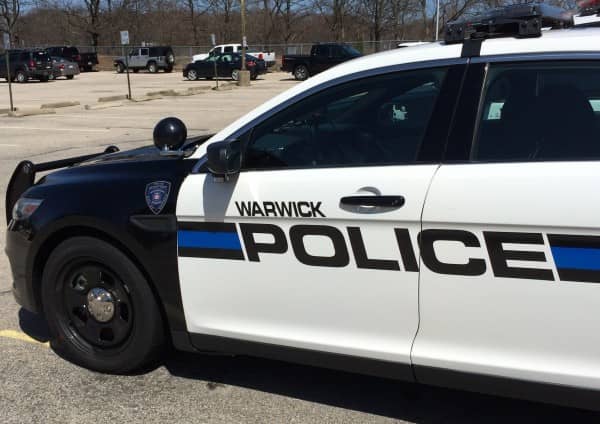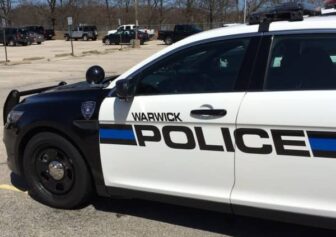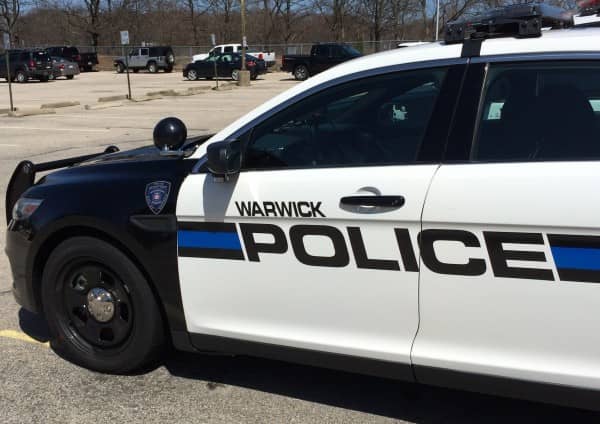 WARWICK, RI — WPD Sgt. Michael Walker was at police headquarters, 99 Veterans Memorial Drive, when a caller reported an apparently intoxicated driver in a black Nissan Altima in the area, found the car and made a DUI stop, charging the man for driving under the influence of alcohol.
Walker headed west on Veterans Memorial Drive and spotted the Nissan as it passed in the opposite direction headed toward the Dunkin Donuts rotary at Greenwich Avenue. Walker turned and followed the Altima as it passed west through the rotary, then west through the following rotary near Cafe Tempo at Toll Gate Road, continuing on that road without yielding to vehicles already in the rotary, according to his report.
Walker stopped the Altima at 200 Toll Gate Road, shortly followed by three other officers. Throughout his time following the car, Walker had noted it crossing the center double yellow line, and crossing into the breakdown lane, according to the report.
Officer Kyle Palmer, one of the three assisting officers, identified the driver as Miguel Meyer, 29, of 19 Maple Ave., Apt. E, West Warwick.
When he spoke to Meyer, he was shuffling through papers from his glove compartment, and told Palmer he was looking for his registration, which Palmer informed him was at the top of the stack of papers in his hand. The man continued looking through the papers for his insurance document, according to the report.
Throughout the interaction, Palmer reported, he noted a strong odor of alcohol coming from Meyer, and that he had slurred speech, and bloodshot eyes.
During a series of sobriety tests, Meyer demonstrated a lack of smooth pursuit and involuntary movement in his vision, an inability to follow instructions and walk in a straight line while putting heel to toe, and was unsteady, using his arms for balance and hopping, during a one-leg stand.
Palmer arrested Meyer on suspicion of driving under the influence of alcohol, and transported him to Warwick Police Headquarters, where he registered a .169 and .177 on successive blood alcohol breath tests, and was placed in a holding cell. Palmer reported Meyer yelled and banged on the cell door and poured water he had been given to drink on the floor.
Palmer charged Meyer with DUI, .15 or greater, and with driving on a suspended license. He was also cited for lane violations and failure to obey traffic control devices. He was held overnight as a probation violator.