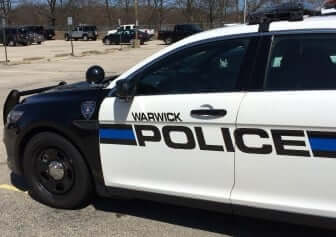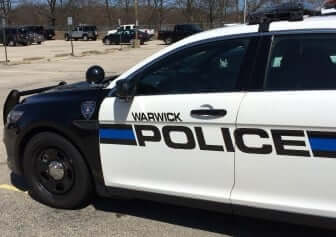 WARWICK, RI — Warwick Officer Derek Hagopian arrested the driver of a red Ford Ranger on a DUI charge Feb. 20 at 7:44 p.m. after spotting its rear-end sticking into the street at 555 Jefferson Boulevard.
Hagopian noted the truck was running, since exhaust was coming out of the tailpipe, but that it had apparently only pulled halfway into the lot before stopping, according to the officer's report. He activated his lights and pulled a U-Turn, parking in front of the truck, to alert other drivers of the obstructed lane. As he did so, he saw the driver slowly raise his head, and turned off the pickup.
Hagopian identified the driver, Stephen Graziano, 58, of 6 Patricia Drive,  Johnston, RI, and informed him of the reason for their conversation. When asked if he was OK, Graziano replied, "Oh, yeah, I just pulled in here to use my phone," according to the officer's report.
As they spoke, Hagopian reported smelling an odor of alcohol on the man's breath, and noted his speech was heavily slurred. Also, the man's eyes were glossy and bloodshot, he reported.
Further discussion and a check of Graziano's background revealed he did not possess a driver's license, registration, or insurance. He later confirmed the truck's registration had expired in March 2021. Hagopian asked him to step out of the truck, and the driver obliged.
Officers Robert Macera and Connor Bemis arrived to assist, and ran Graziano through a series of sobriety tests. During the tests, Graziano demonstrated a lack of smooth pursuit and involuntary movement in his vision, was unsteady and unable to follow directions while attempting to walk a straight line, requiring officers' assistance to prevent a fall, and could not adequately stand long safely long enough to balance on one foot.
Macera arrested and handcuffed Graziano on suspicion of driving under the influence of alcohol and transported him to Warwick Police Headquarters, 99 Veterans Memorial Drive, Warwick, RI, where he refused to submit to a breath test of his blood alcohol content. He was subsequently  charged/cited with:
DUI, Blood Alcohol Content Unknown,
Driving with Expired License, Fourth Offense
Refusal to submit to a chemical test
Operating with cancelled registration
Improper use of Title Certificate
Stopping on Traveled Portion of Open Highway
Parking or Stopping Prohibited – Public or Private Driveway
No insurance, First Offense.
Since Graziano did not have a sober adult to pick him up from the station, he was transported to Kent Hospital at 11:45 p.m.