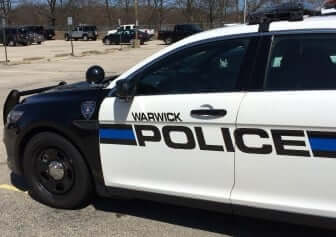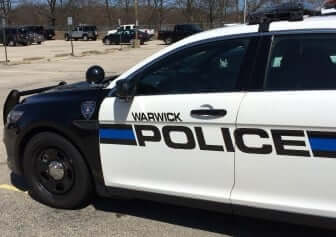 WARWICK, RI — When Officer Christopher Gillis pulled over the driver of a red Mercedes E300 at 8:15 p.m. Nov. 27 for driving with no lights, he apologized, and turned on his windshield wipers, an interaction ending with a DUI charge.
As Gillis spoke with the driver, later identified as Jason Golden, 50, 15 Joes Way, Millville, MA, he noticed the man had bloodshot eyes and slurred speech, according to the officer's report.
A few minutes earlier, Gillis had noticed the Mercedes turning from West Shore Road onto Warwick Avenue with no headlights, and pulled U turn to follow it and pull it over as it continued on Warwick Avenue, according to the report. As Gillis explained the reason for the stop, he replied, "Oh, sh**t, my apologies," then turned on the windshield wipers instead.
Golden also told Gillis he had only had a few beers earlier that night, which, when pressed for how many beers that was, clarified that it was six to seven.
Gillis invited Golden to a series of sobriety tests, which an assisting officer, Keara Enos, administered. Golden demonstrated a lack of smooth pursuit and involuntary movement in his vision, stepped off-line and missed heel-to-toe on several steps during a walk and turn test and put his foot down several times and swayed during a one-leg stand test.
Gillis arrested Golden on suspicion of DUI, and transported him to Warwick Police Headquarters, 99 Veterans Memorial Drive, where he refused to submit to a breath test of his blood alcohol level. He was charged with DUI, blood alcohol unknown, first offense, and cited for failing to submit to the test.
Golden was released Nov. 28 t 12:30 a.m.