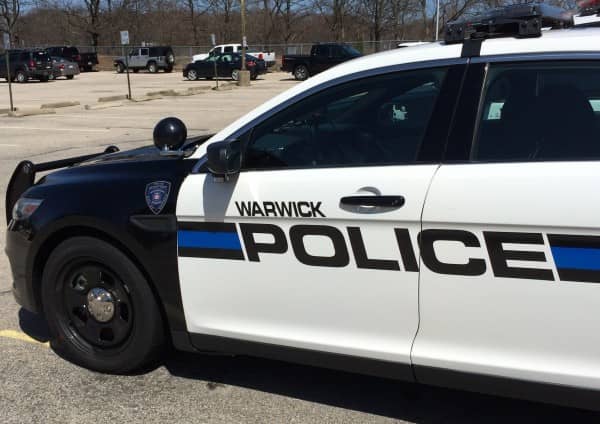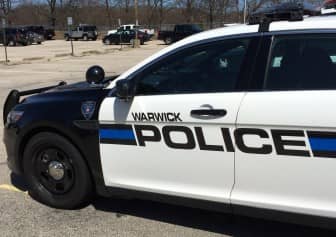 Warwick, RI — A driver of peeled away from Officer Aaron Kay after getting stopped for speeding down Airport Road at 9:56 p.m. on Halloween, but wasn't able to outrun DUI and reckless driving charges.
After spotting the brown 1998 Infinity driving 60 mph in a 35 mph zone, Kay turned and followed the car, watching as it swerved left and right, occasionally crossing into the opposite lane. The vehicle followed a car too closely, then slowed to 25 mph before accelerating to 55 mph before turning left onto Post Road, according to Kay's report.
Kay turned on his cruiser's lights and siren, and was able to get the vehicle to stop on Earlham Way. Kay ran the plates, noting that they were registered to a 1991 Cadillac. He also noted the windows were darkly tinted, preventing him from seeing inside the car, the officer reported.
The officer got out of his cruiser and approached the Infinity, but as he did, the car screeched its tires, peeling out and accelerating away, turning onto Airway Road.
Kay got back into his cruiser and pursued the driver as the car rapidly accelerated down Airway Road, then turned onto Pell Avenue, speeding up again then slowing before stopping with the front passenger tire up on the lawn of a nearby home, according to the report.
As soon as the car stopped, the passenger got out and walked to the driver's side of the car, ignoring Kay's commands to get on the ground and show him his hands until the officer approached him, grasped and forced him to comply. Kay ordered the driver and passenger to sit on the ground and remained 10 feet away with his gun drawn while two other officers arrived to assist.
As they waited, Kay spoke with the driver, later identified as Unique Carter, 22, of 82 Manton Ave., Providence. The officer reported smelling a strong odor of alcohol on Carter's breath, that his speech was slurred and his eyes were bloodshot.
An investigation revealed the Infinity was not registered. Inside the vehicle, the officers found the car had been running even though it didn't have a key. They also found a number of lug nuts on the front passenger floor. However, the car was not listed as stolen, Kay reported. Carter did not have a valid drivers license.
They also found a half-empty bottle of coconut flavored vodka on the center console.
Kay arrested Carter and transported him to Warwick Police headquarters at 99 Veterans Memorial Dr., where he refused to submit to a chemical breath test.
Kay charged him with DUI, blood alcohol unknown, reckless driving/eluding a police officer, and driving without a license. Kay also issued Carter a violation for refusing the chemical test, and citations for operating an unregistered vehicle, unlawful installation of sunscreen material, speeding, and presence of alcohol in a motor vehicle.
Carter, who had been previously charged for possession of stolen vehicle parts and stolen goods, was on probation for earlier convictions on several charges, according to the report. He was held as a probation violator. He was scheduled to answer the charges in Third District Court Nov. 16.