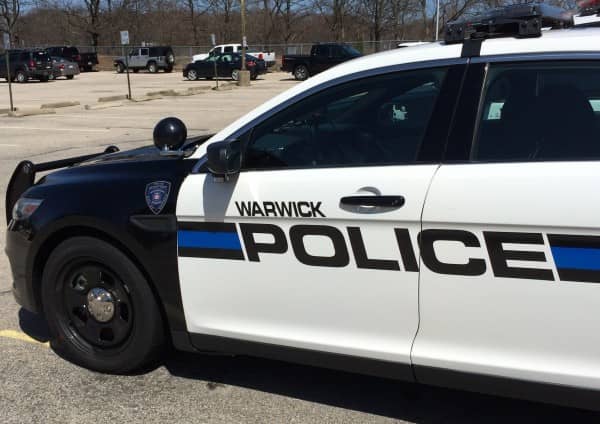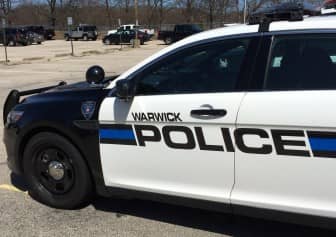 Warwick, RI – Britney Fontaine, 21, was driving her 2004 Toyota Highlander south on White Avenue Dec. 28 at about 8:30 p.m. when a dark-colored car tried to pass her and was forced into the side of her vehicle by an oncoming car.
According to Warwick Police reports, Britney said she got out of her car and asked the driver of the dark-colored car, a blue 2005 Acura, what he was doing, hitting her car.
The driver, later identified as Peter J. Kenny, 23, of 179 Village St., Medway, MA, said, "No I didn't. I'm just drunk," Britney said, according to the report of Officer Robert Hart. Kenney then backed up and drove around her.
Britney followed him down several streets, eventually to Buttonwoods Avenue, calling her brother, Andrew, to help, according to the report. Andrew saw Kenney driving past their house, with his sister following. He jumped in his truck and followed.
Andrew got out of his truck when Kenney stopped at the dead end on Buttonwoods Avenue, and ran up to the man's car, telling him to shut off his engine, and that he was calling police.
Britney said she also got out of her car and attempted to write down Kenny's license plate, while the passengers of Kenny's car began telling him to run them over. Instead, Kenney drove away too quickly for them to follow.
Britney managed to write down a partial plate number, and she and Andrew met with Hart in the parking lot of Buttonwoods Plaza, describing the incident, Kenney's car and the occupants.
While they talked, Hart reported, he received a call from Warwick Police dispatch telling him a car matching the description had been stopped by Officer Kevin McGuire on Warwick Avenue.
McGuire reported seeing Kenney's Acura cross the white fog line on the road several times before pulling the car over. When he asked Kenney to step from the car, McGuire reported that he saw Kenney was unsteady on his feet.
McGuire also noticed Kenney's eyes were bloodshot and glossy, that he had a gash over his left eye, and that there were several long scratches and scuff marks along the passenger's side of the vehicle.
When McGuire asked Kenney if he'd had anything to drink, the officer reported the driver said he'd had "a few,". The occupants of the car also appeared very intoxicated, and McGuire saw vomit on the side of the Acura.
During field sobriety tests, McGuire reported, Kenney showed a lack of smooth pursuit in his vision, demonstrated a lack of balance during the walk-and-turn, refusing to complete that test, and also refused to finish the one-leg stand after swaying and hopping on one foot.
McGuire arrested Kenney and transported him to Warwick Police Headquarters, where he refused to submit to a chemical test. McGuire charged Kenney with DUI, blood alcohol unknown, failing to stop after an accident resulting in damage to a vehicle, and issued him citations for refusal of a chemical test and lane violations.
Hart issued Kenney a citation for leaving the lane of travel.
Kenney is scheduled for a Jan. 14 pre-trial conference in Third District Court to face the charges.