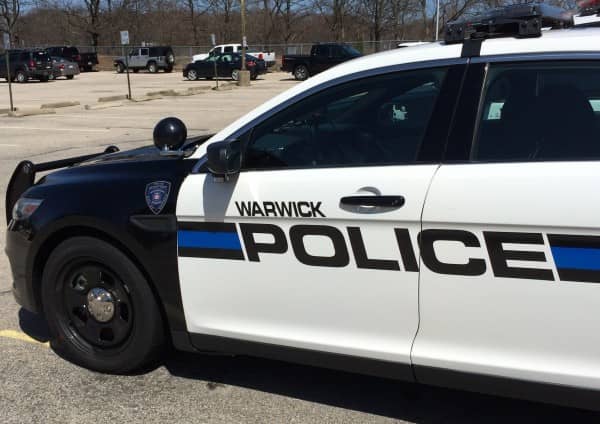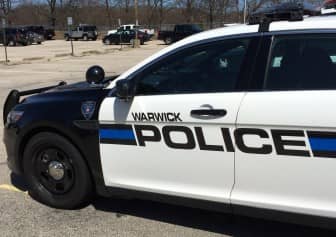 Warwick, RI – As Warwick Rescue personnel tended to Edwin Aubueg, 56, of 27 Old Carriage Road, West Warwick, following the driver's car crash into a tree at 550 Gauvin Dr. June 16 at 3:17 p.m., he told a Rescue lieutenant, 'I drank like a fish," and police later charged him with DUI.
As Officer Manuel Pacheco reported that as the lieutenant spoke with Aubueg, the man added, "F*** that tree."
When Pacheco identified himself to Aubueg, the man swore at him, according to the report. Pacheco noted the man's eyes were bloodshot and watery, and there was an odor of alcohol on his breath.
Pacheco attempted to test Aubueg's vision, asking him to track his finger while rescue personnel secured him to a back board. Aubueg replied, "Look at my finger," and flipped off the officer, according to the report.
Pacheco followed Aubueg as he rode an ambulance to Rhode Island Hospital, where Aubueg refused to submit to a chemical test, then agreed to it. Blood samples were taken, according to the report, but no results were reported.
At the scene of the crash, witnesses told Pacheco that Aubueg drive his white 1999 Toyota sedan down Quaker Lane headed north, passing vehicles left of center. The driver continued straight through the intersection of Centreville Road before hitting a curb on the north side of the street, continuing through the lawn of 550 Gauvin Drive and striking a tree.
Aubueg told witnesses who came to his aid that he'd been drinking beer at Applebee's restaurant before the crash.
Aubueg was charged with driving under the influence of alcohol, blood alcohol content unknown, pending the results of the blood test.