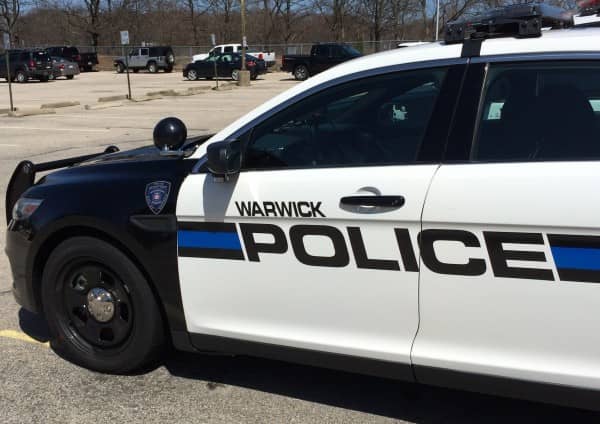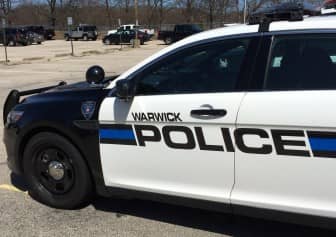 WARWICK, R.I — Warwick Police were called to the Airport Connector at Post Road Nov. 5 at 9:24 p.m. by a motorist following an erratic driver as the man's white Nissan pickup swerved into oncoming traffic then rear-ended a car at the light, pushing it 35 feet into the intersection.
When officer Christian Vargas showed up at the scene, he found the rear-ended vehicle still in the intersection. The car that had struck it was stopped behind it. He   and spoke to the driver of the rear car, the man appeared to be rapidly chewing a white substance, the officer reported.
When asked what he was chewing, the man, later identified as Prandy Tavares, 43, of 25 Massie Ave., Apt. 2, Providence, said it was candy, and spat it into his hand. Vargas reported seeing a large piece of peppermint hard candy.
Despite the peppermint, Vargas reported a strong odor of alcohol on Tavares's breath. Tavares said he had only had one drink that evening, but he was very difficult to understand, the officer said, even with the candy no longer in his mouth.
The driver of the car Tavares had driven into complained of neck pain and clutched her neck, but refused treatment. Tavares's car and the woman's were towed from the scene.
Vargas arrested Tavares on suspicion of driving under the influence of alcohol and transported him to Warwick Police Headquarters at 99 Veterans Memorial Drive. At the station, Tavares told Vargas that he had "messed up" repeatedly.
Tavares refused to take a breath test of his blood alcohol. Vargas charged him with DUI, blood alcohol unknown, and cited him for refusing the test, for failing to obey traffic signals, and for driving with no proof of insurance.