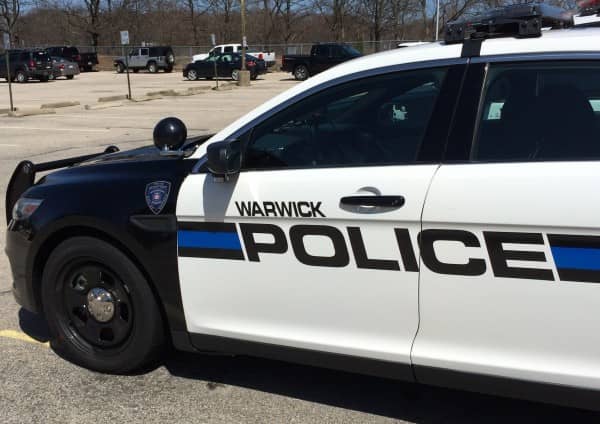 WARWICK, RI — Officer Ryan Shibley arrested a driver for DUI Aug. 20 at about 9 p.m. on Warwick Avenue after he nearly drove his silver 2010 Honda Civic into his cruiser.
The Civic's driver corrected its path, avoiding the near-head-on collision, and continued north. Shibley puled a U-turn and activated his cruiser's lights to pull over the driver, making the stop at the intersection of Grovedale Street, according to the officer's report.
Shibley approached the driver's window and motioned for him to put the window down so they could speak. Shibley identified the driver as Michael O'Brien, 60, of 804 W. Central Blvd., Cape Canaveral, FL., according to the report.
Shibley noted an immediate, 'overwhelming" odor of alcohol on the man's breath, and also reported the man seemed confused, appeared flush-faced and had bloodshot eyes.
Shibley asked him to turn off his car and to hand him the keys for safety, and O'Brien complied. Shibley asked why O'Brien had nearly hit his cruiser, and the man said he had been texting. Shibley also reported that O'Brien's speech was slurred during this exchange.
With Officer DiPietro now on scene to assist, Shibley asked O'Brien to step out of his car for sobriety tests. As O'Brien got out, Shibley noted he was immediately unsteady on his feet.
During the tests, O'Brien demonstrated a lack of smooth pursuit and involuntary movement in his vision, and during a walk and turn test he was unable to follow directions to walk heel-to-toe. He asked to do this part barefoot, but the result was the same. Ultimately, Shibley reported O'Brien was so off-balance and unable to follow instructions that he cancelled further tests for the man's safety.
Shibley arrested O'Brien, on suspicion of driving under the influence of alcohol/drugs, and placed him in his cruiser for transport to Warwick Police Headquarters, 99 Veterans Memorial Drive.
At headquarters, O'Brien began crying as he was being searched, telling the officers his mother, whom he was caring for, would be mad at him. He also responded to a request to cinch his shorts better by standing and removing them, exposing himself.
Shibley informed O'Brien the entire events of processing were being recorded on his body camera, and that a judge would not react kindly to the behavior. O'Brien said he didn't care, according to the report, and throughout the process, was "generally unpleasant."