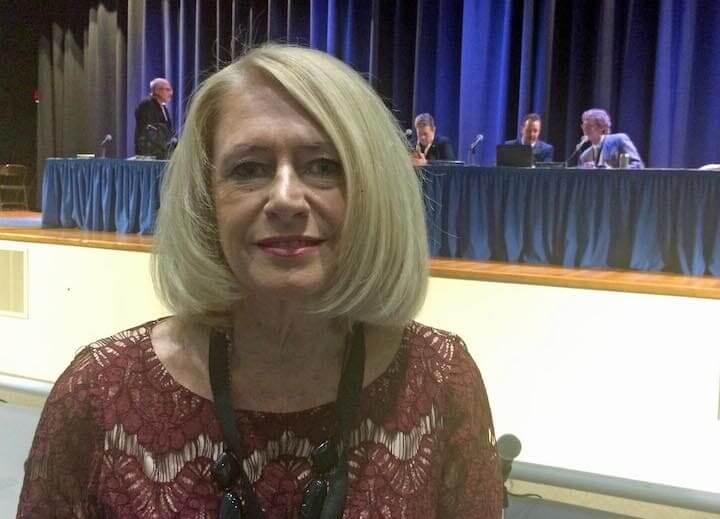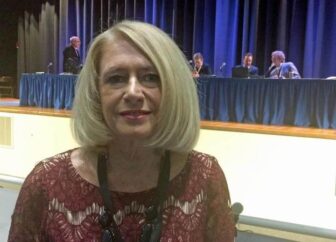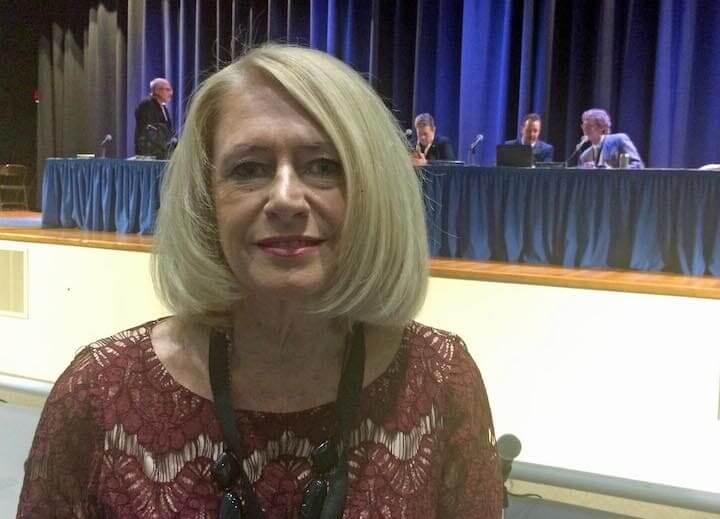 WARWICK, RI — The Warwick School Committee declined to create a new Assistant Superintendent position intended for Director of Elementary Education Lynn Dambruch, instead approving her to assume director of secondary education duties on an interim basis.
"Thank you for believing in me," said Dambruch after the unanimous vote approving Superintendent Philip Thornton's appointment of her to the position.
Thornton said he will post the secondary education director position this week in search of a permanent candidate. The former director of secondary education, Bob Littlefield, left in January to take a position as head of the RI Association of School Principals.
"Ms. Dambruch, you have been an institution in this city for some time," said School Committee member Nathan Cornell, "I have complete confidence in you for taking on these new responsibilities."
"Thank you for taking this on. We know that you work super hard for this district," said Warwick School Committee Member Kyle Adams.
"I'm sorry you had to go through that," said School Committee Member Judy Cobden, referencing Thornton's initial appointment of Dambruch for a proposed assistant superintendent position last week, before the School Committee had approved creating the position.
Moments before the Committee OK'd Dambruch's additional duties, it had struck down Thornton's proposal to create the Assistant Superintendent position.
"I support this change," said School Committee Member David Testa, who pointed out the new position would cost the district no extra funds to create. "If we were looking at spending $20,000, $30,000, I might not support this change."
Testa also pointed out that 18 other districts in the state had assistant superintendents, and that an assessment of the district's organization showed creating an assistant superintendent position is a necessary move. Bucking that logic, he said, would be another example of Warwick "swimming upstream," when the data points in the opposite direction.
"I am completely against this reorganization," said Cornell, who pointed out the position was offered to Dambruch before it had been officially created by the School Committee.
"I think the Superintendent should take responsibility for his actions and admit to his mistake," Cornell added.
Adams said creating the new position in the midst of the school year would be akin to jumping into a boat while swimming upstream, referencing Testa's remarks.
School Committee Chairwoman Karen Bachus said she was "elated," when she heard Dambruch would be the district's new assistant superintendent. "There is not a better person," for the job, she said.
"However, the way in which it was done was not good, because people got hurt and it should've never been done that way," Bachus added.
A vote on creating the new position was defeated 4-1, with Testa the sole vote for the move. Thornton then appointed Dambruch as interim director of secondary education, which was unanimously approved by the Committee.
After the meeting, Thornton said he had been attempting to take the advice of the second part of a City Council directed audit of the district, which recommended creating the position.
However, he said, a new state law granting superintendents the ability to appoint personnel to open positions has left some ambiguity about what powers it grants.
"There's still some disagreement on the change in state law," Thornton said.