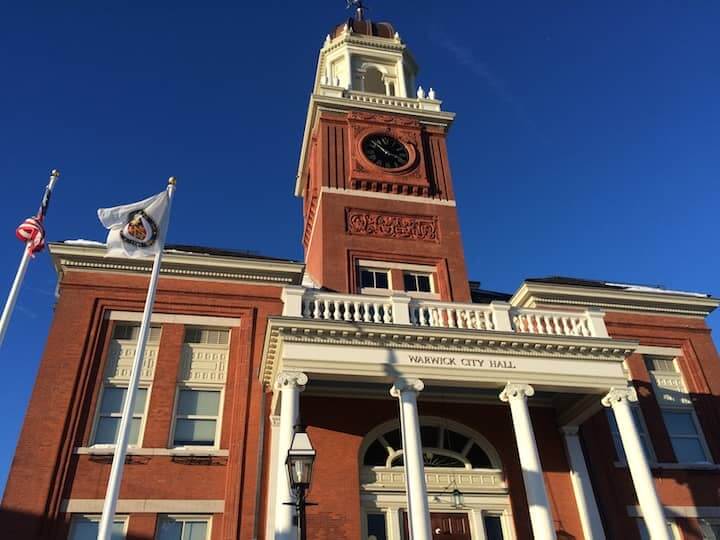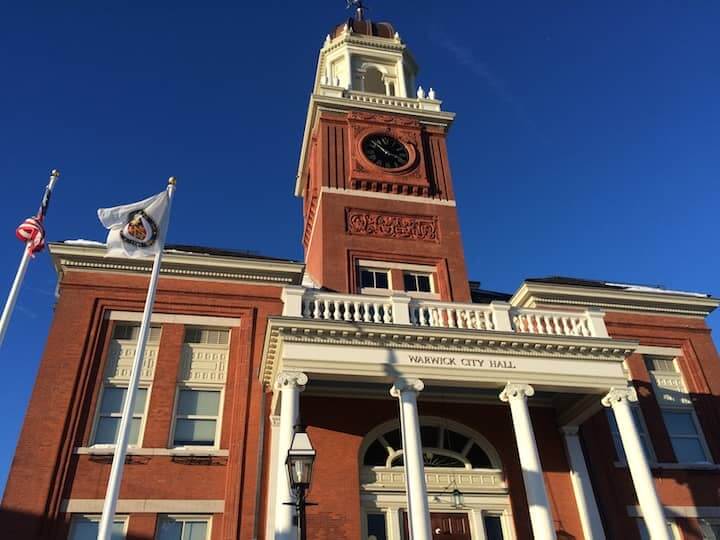 WARWICK, RI — The Warwick City Council meets Wednesday, 7 p.m., in the Warwick Police Department Community room, considering first passage on resolutions making landlords responsible for tenants' debris, and prohibiting working without a building permit.
The Council continues to meet at Warwick Police Headquarters due to water damage caused a few months ago when the sprinkler system in the council chambers at City Hall broke, dumping a few dozen gallons of water on the floor, said Councilman Jeremy Rix.
Rix said meetings will likely continue to happen at WPD headquarters for the next five months while repairs on the historic Warwick City Hall chambers are completed.
Before the council considers the resolutions, it will  hear a presentation by the Warwick Public Works Department and its engineering consultant regarding the Buckeye Brook Restoration Project about the project purpose and need, a description of the proposed work, including construction access and related wetland impacts; evaluated alternatives; the proposed wetland mitigation and restoration; the proposed construction schedule and costs; and whether the project will alleviate elevated water levels in Warwick Pond.