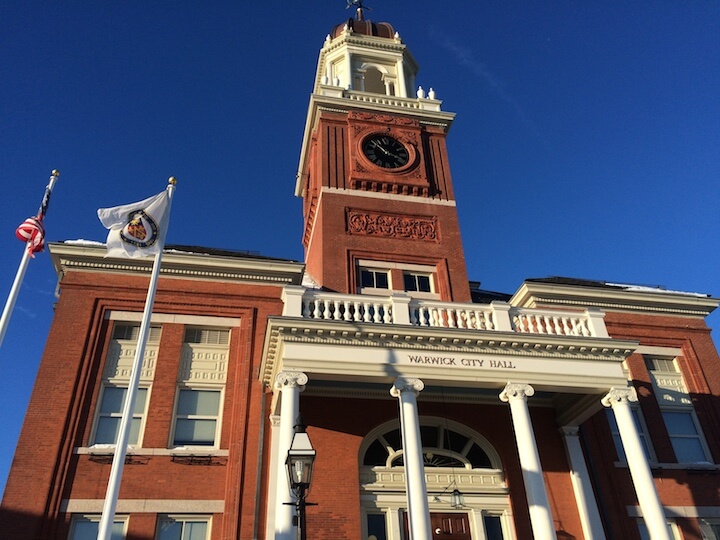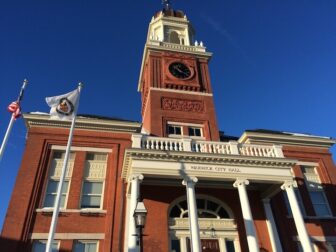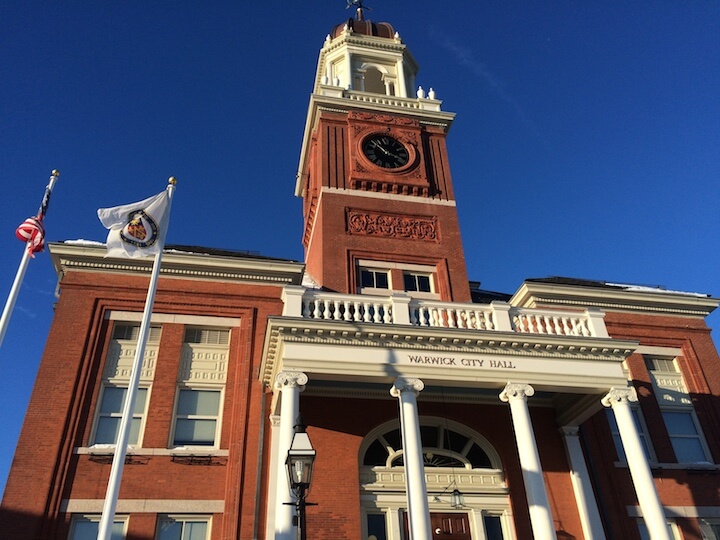 WARWICK, RI — The Warwick City Council will consider a bid for pothole reports software and creating a commission studying union health care during their regular Monday meeting.
Purchasing new rescue trucks for the Warwick Fire Department, the subject of a special meeting called for Friday then cancelled, will not be on the agenda.
"Mayor Picozzi asked me to cancel the special meeting," said Warwick City Councilman Stephen McAllister.
McAllister said Picozzi discovered a better deal on new rescue units.
"I've discovered the possibility of another option to obtain rescue units that would have similar availability while saving the city a significant amount of money and I'm going to explore that option," Picozzi said in a statement when asked to elaborate on the new deal.
Pothole reporting software
Eric Earls, Director of Public Works, has submitted a purchase request for $7,000 to buy software from Sourcewell allowing the public to report potholes. The reports will be handled using an app downloaded to phones allowing people to submit photos of potholes, along with the location, to the Public Works Department.
"This will allow the Public Works Department to better streamline the efficiency of notification and filling of potholes, Earls wrote in a memo to the City Council. "There is also an expectation that the number of pothole claims to the city will decrease."
Commission to study health care
The City Council will also consider establishing a commission to study health care for union employees.
The commission proposal comes after the Council approved the Rhode Island Interlocal Risk Management Trust as the city's newest medical and dental insurance provider at their last meeting.
The Trust maintained all current plan designs for city members, and will allow $1.3 million in savings over Warwick's previous provider, WB Community Health. While WB has in the past produced a $4.4 million surplus for the city, consultants noted that won't necessarily continue.
Meeting times, viewing info
The regular meeting begins at 7 p.m. 
You may access or participate in the meeting using the Zoom Application on a smart device or
on a PC via the Web at zoom.us and clicking on JOIN A MEETING in the upper right of the page.
Webinar ID: 978 8786 9794.
Committee meetings begin at 5 p.m., starting with the Finance Committee meeting, using the same login information.
A full agenda and meeting documents are embedded below:
04-19-2021 Regular Public Hearing Agenda
04-19-2021 Public Safety Committee Agenda
04-19-2021 Public Properties, Land Use, Community Affairs Committee Agen…
04-19-2021 Ordinance Committee Agenda
04-19-2021 Intergovernmental Committee Agenda
04-19-2021 Finance Committee Agenda
04-19-2021 Appointments Committee Agenda
PCR-37-21 FAA Lease Renewal Planning Board
PCO-5-21 Ord. Re. Alteration of Street lights
PCO-3-21 Shopping Carts Justo, John Sewer Authority
04-19-2021Consent Calendar Bids Agenda Bid Package
4-19-2021 Ginaitt, Peter Sewer Authority Goodinson, Scott Sewer Authority Jarvis, Gary Sewer Authority